Thailand 09.03.2015 Transindus
If you close your eyes and let the images of your perfect trip to Thailand wash into your mind, the chances are there will be a bustling street in Bangkok, saffron-robed monks standing in front of a temple and some delicious Thai green curry. As well as these sure-fire favourites, a vision of a deserted palm-fringed beach is also likely to factor very highly.
While there are hundreds of beautiful beaches in Thailand, not all of them are hidden well enough to fulfil the first criteria of being deserted. If you really want to have your Thai paradise to yourself, it is worth venturing away from the most touristy locations and secure yourself a small slice of beach that is just right for that relaxation and solitude. To give you a head start, here are some suggestions.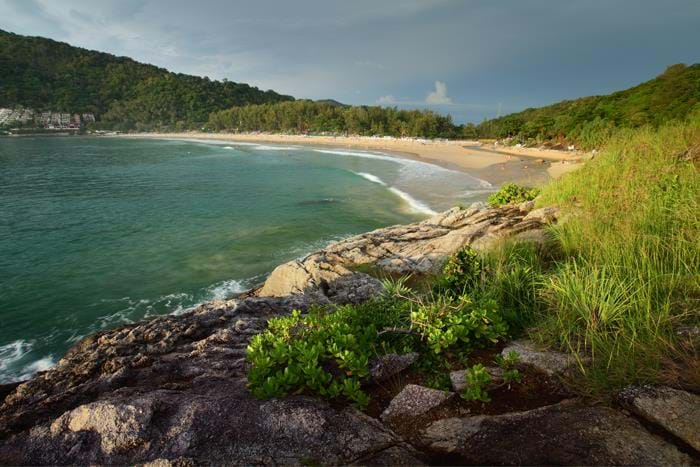 Nai Harn Beach
Anyone familiar with Thailand may be surprised to find a beach on the tourist's favourite island of Phuket on a list of hidden locations. While many people flock to this outcrop of land in the Andaman Sea, the majority of them go to the same beaches. This leaves gems such as Nai Harn Beach and the even more remote Ao Sane Beach for real off-the-beaten-track beachgoers to enjoy.

Koh Khai Beach
To feel like a true castaway for the day, take a 30-minute boat ride from the eastern coast of Phuket to Koh Khai Beach on the Phang Nga Bay. There is nothing to do there, but relax and enjoy the beautiful scenery until it's time to take the boat back.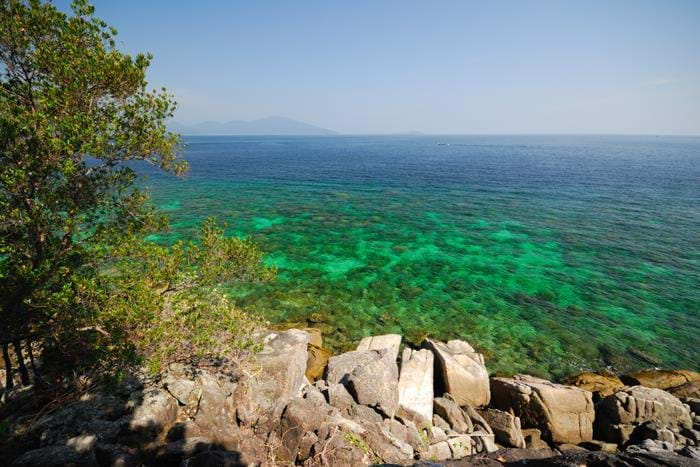 Koh Tarutao Archipelago
A collection of islands, as opposed to just one beach, the Koh Tarutao Archipelago in the south of Thailand has avoided the tourist influx associated with many other islands. This gives those searching for perfect quiet beaches plenty of stretches of silver sand to choose from. The area is actually a protected marine national park, helping to preserve its natural features and limit visitor numbers.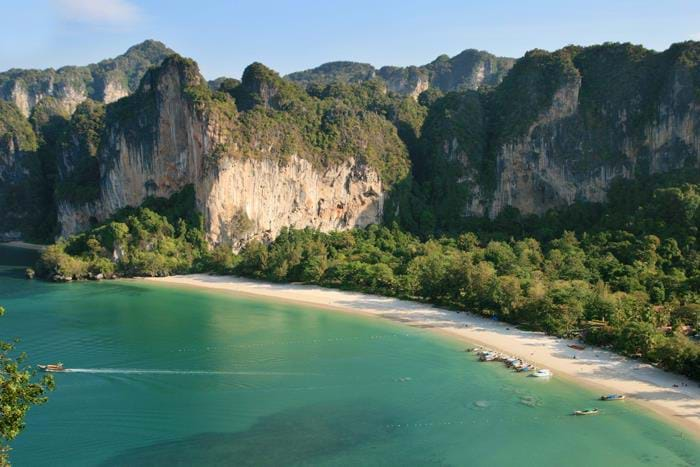 Railay Beach
Railay has its fair share of international visitors, as the limestone karst rock formations surrounding it are very popular with climbers. Since this demographic are more concerned with tackling the rocks in the area than its sandy beaches, these places tend to be almost completely free of people. This is almost always the case with Railay Beach, where you can lie back and relax, taking a passing interest in the tiny specks making their way up the craggy rocks in the distance.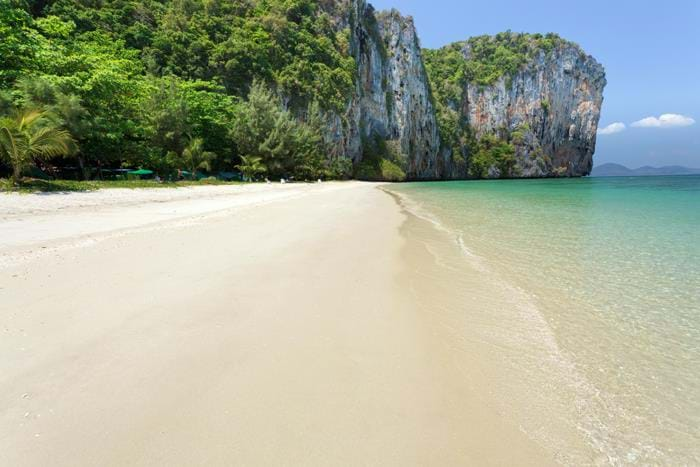 Ko Lao Liang
While not entirely devoid of people, those you come across on the beach located on Ko Lao Liang Island are most likely to be Thais and not tourists. The white sand is arranged into a pleasing crescent shape, providing the perfect contrast to the clear blue sea and stunning coral reefs lurking under the surface. Snorkelling offshore will reveal clownfish and sea anemones of incredible proportions.