Thailand 02.10.2014 Simon Fransham
After a busy two weeks touring in Southeast Asia, there is nothing more I'd recommend than spending some time relaxing by the warm tropical oceans this region is blessed with. Having spent many months there getting to know its friendly people, fascinating culture and challenging language, Thailand is one of my favourite countries; a home-from-home.
There is so much to discover in the country, from the mountainous green north, to the agricultural and cultural northeast, to the exciting metropolis that is Bangkok. Aside from this; first-and-foremost, Thailand has long been known internationally for its pristine islands and beaches. Koh Samui is one of the better known islands, but since the first Western travellers arrived on the shores in the 1970s, things have changed… and fast. Koh Samui back then was a sparsely-populated island that relied on agriculture such as coconut-harvesting as its main source of income.
Nowadays Koh Samui is a world-away from where it was back then, with tourist bazars and even Western chain-stores having taken a piece of some of the busier villages; although it's still a nice island to visit with some charming low-rise boutique resorts and beaches that are chalk-white and fringed with palms… it is indeed possible to visit the island without visiting that world-famous coffee-store. Thai coffee is very nice, you will find, and far better value…
As nice as Koh Samui still is, it is common to hear travellers tell travellers that they wish they'd travelled there back when there was little development and few tourists. Isn't that always the case? One is happy to travel, but unhappy about finding other travellers have arrived there before them. That is the nature of the human… the desire to be a pioneer… the real traveller spirit, if you will.
Luckily, there are many Koh (islands) in the Kingdom of Thailand; a good many of which are not at all developed and hopefully will remain so. Below I have highlighted my five favourite, so I trust you'll keep this list to yourself…
Koh Yao Noi
Many mainstream travellers flock to Phuket. Certainly, Phuket has charming corners, such as old Phuket town with its Sino-Portuguese shop-houses and Thai charm, and there are undeniably some very special resorts on the island, but if you want to truly escape to a tropical paradise, then nearby Koh Yao Noi is where you should head to. A recommended resort is Koh Yao Island Resort. The resort is low-key, as it should be on such an island, and has some of the most stunning and dramatic ocean views one will ever see from a bedroom. The location - Phang Nga Bay - was used as the setting for Scaramanga's island in the 1974 Bond film, The Man with the Golden Gun. If tired of floating in the warm waters, there are countless local villages to be explored on foot or bicycle.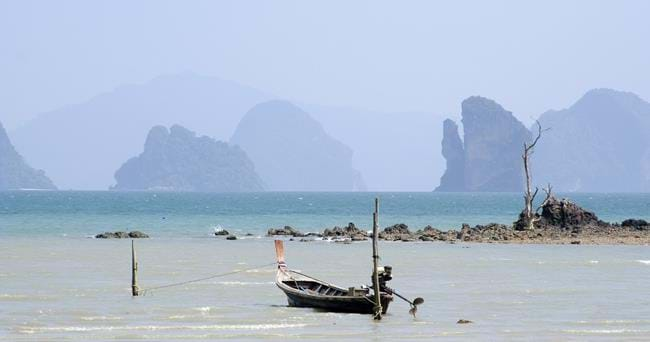 Koh Kood
It wasn't so long ago that Koh Chang was 'the island to go'. Koh Chang is nice, yes, and relatively quiet if compared with Phuket or Koh Samui, however if one travels just a little bit farther towards Cambodia, dividends are sure to be paid. Koh Kood, is far less-developed and thankfully the small resorts on the island are all largely tastefully blending-in with local nature. If you want ultimate luxury, stay at the Soneva Kiri. It is what one might call barefoot luxury. They can organise pretty-much anything you can dream up for your fantasy castaway island… want to eat dinner whilst suspended in a tree – they've got it covered; want a whole room dedicated to and filled with chocolate… here's your place; want to be able to slip from your bedroom, down a slide and land in your own pool… look no further. It's five-star but without the ugliness or brashness… it's five star with a thoroughly rustic edge… but ensure to approach it with deep-pockets.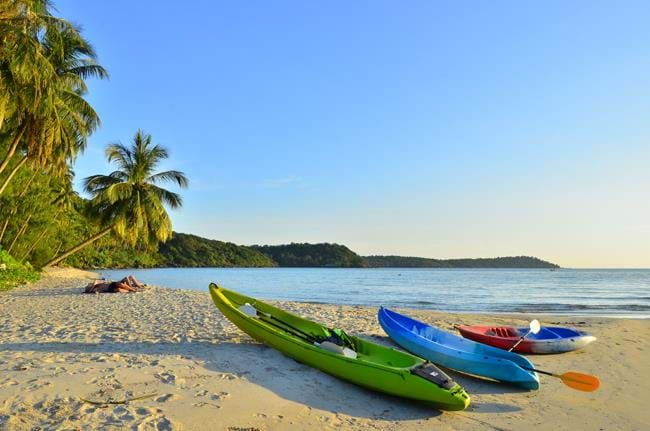 Koh Kradan
Everyone's heard of Krabi. Sure. But tell them you're heading to Trang, and even the most intrepid Southeast Asian traveller would be impressed. Tell them you're heading to Koh Kradan, and you'll be met with a blank stare. That's because Koh Kradan is really off-the-beaten path. Trang is a province just south of Krabi province on Thailand's south-western coast, and Koh Kradan is a short boat ride from the mainland. The island is a perfect base for diving, snorkelling, swimming, and exploring the lush green interior. The Seven Seas Resort provides rustic but comfortable palm-thatched bungalows, good food in its restaurant… and a nice pool if you've ever had enough of the endless turquoise ocean.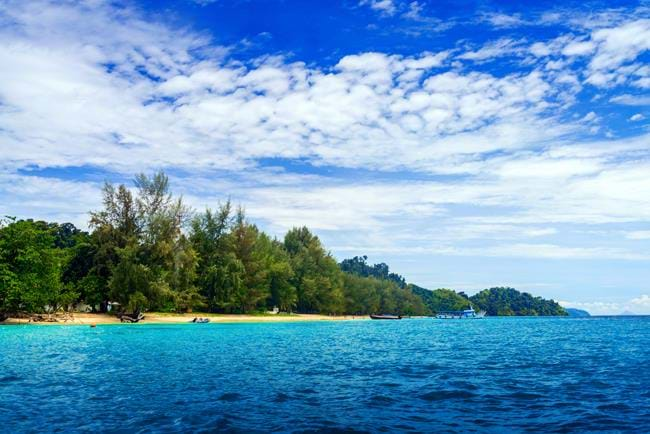 Koh Lanta Yai
Part of Krabi province, Koh Lanta Yai is one of the better-known unknown islands, if that makes sense. It's a large island - yai in Thailand translates as large – but due in part to its mountainous terrain has thankfully avoided too much development. It is in fact only just an island, accessible by taking two short shuttle-ferry crossings, or if time is of the essence, a speedboat. The attraction to Koh Lanta Yai is that as it is such a large island, there is plenty to see and do inland. There are countless villages to explore, and if hiking is your thing, it is possible to take guided walks through the jungle-clad interior. The Layana is a small resort on a long beach that is the perfect base for spending a few days on the island. The resort - like all mentioned here - is small, so you will always feel well-taken-care-of. The restaurant is excellent, but if you'd like more choice, walk up the beach, and you will find a variety of shore-side eateries serving up the delicately sweet, sour and spicy flavours of southern Thai cuisine.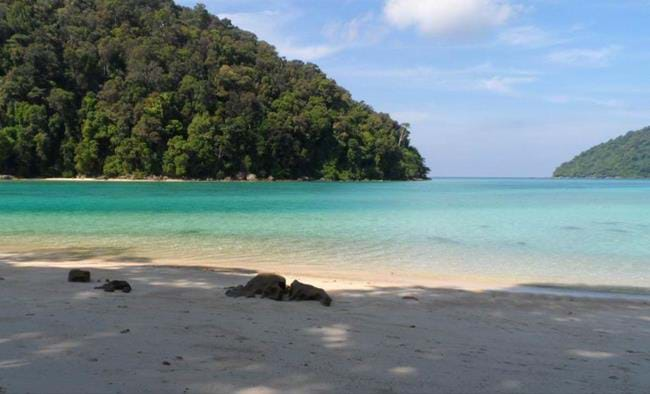 Mu Koh Surin National Marine Park
Being a national park, the accommodation options are limited to camping or a handful of basic national park bungalows. This is the attraction, as the island has remained as it has been for thousands of years. It's located far from the mainland towards Burmese waters, and nature and wildlife is in abundance. The main focus here is what lies in the bright azure seas; the national park authorities organise two daily snorkelling trips by longtail boat for 100 baht (£2) per trip. Being a life-long devotee of camping and the outdoors, this is my personal favourite coastal destination in Thailand… and I often return.