Thailand 29.06.2015 Transindus
Thailand's necklace of idyllic, white-sand beaches and translucent sea water offer the perfect setting for a blissful sun-and-sand holiday. The country's phenomenal cuisine, abundant seafood and high-quality accommodation are other reasons for the enduring popularity of its islands and coast.
Away from the shoreline, however, numerous world-class cultural attractions await exploration, from evocative ruined cities of the Central Plains to the deserted Khmer temples in Isaan and jungle-covered mountain valleys in the far north, where ethnic minority people (the so-called "hill tribes") maintain their traditional ways of life in the face of Thailand's increasing modernity.


Grand Palace, Bangkok
One of only a handful of pre-colonial royal palaces surviving in Southeast Asia, Bangkok's principal visitor attraction has as its focal point Thailand's holiest shrine.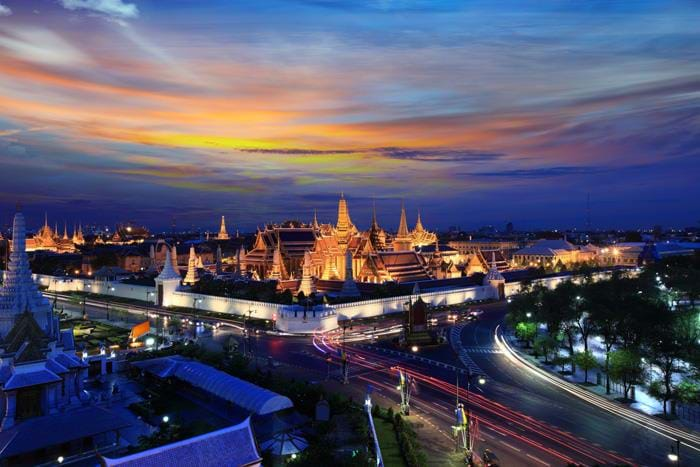 Kanchanaburi
This town on the south central plains is infamous as the site of the PoW-built bridge over the River Kwai – immortalized in David Lean's eponymous movie.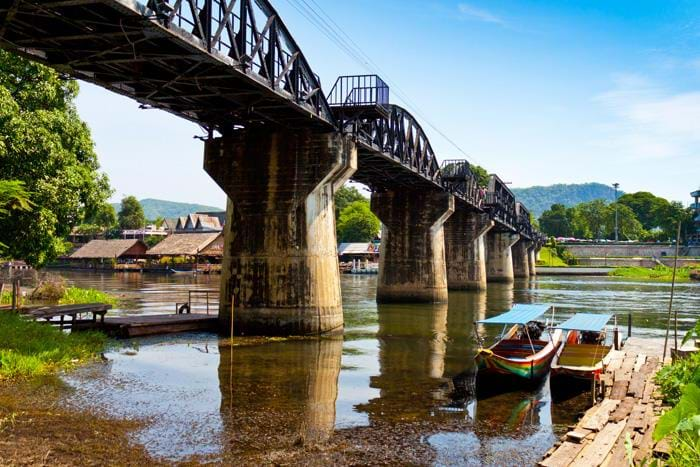 Ayutthaya
Capital of one of Asia's mightiest dynasties in the 15th and 16th centuries, the city of Ayutthaya is simply one of the world's most spectacular archaeological sites.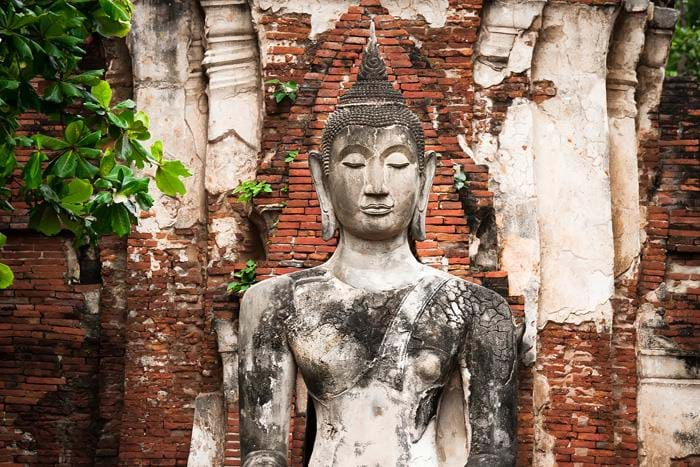 Sukhothai
The vestiges of the ancient Sukhothai kingdom in central Thailand, a UNESCO-listed complex holding 40 ruined temples, are the region's most popular visitor attractions.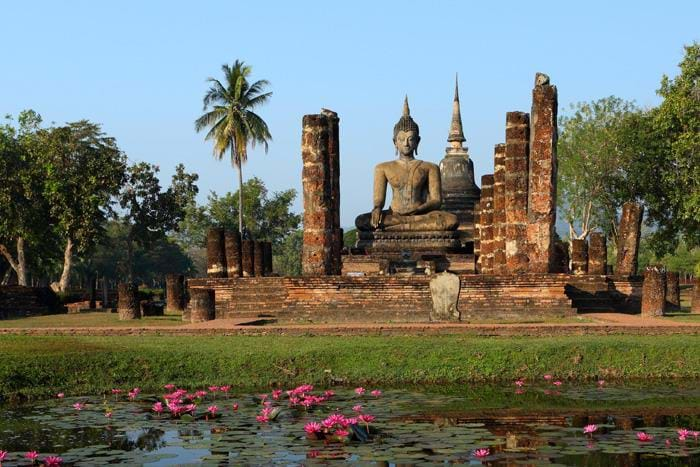 Old City, Chiang Mai
A major religious centre in the 13th to 16th centuries, the old walled core of Thailand's atmospheric second city holds dozens of superb wats, as well as delightful boutique hotels, markets and restaurants.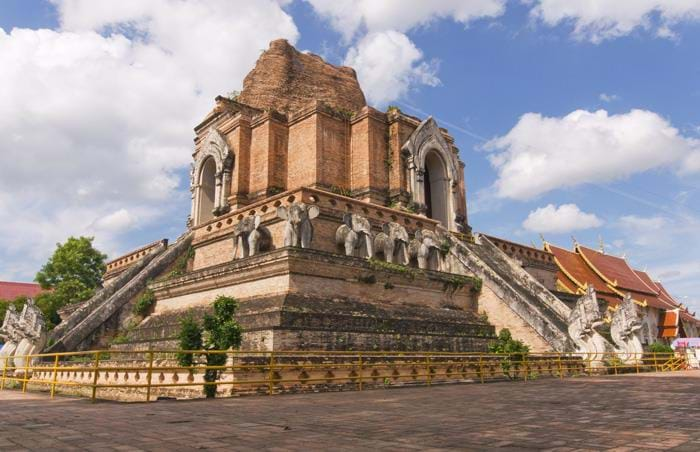 Golden Triangle region
The forested mountains along the Myanmar and Laos borders have long been associated with the opium trade, but are nowadays an important visitor destination thanks to their traditional hill tribes and pretty historic towns.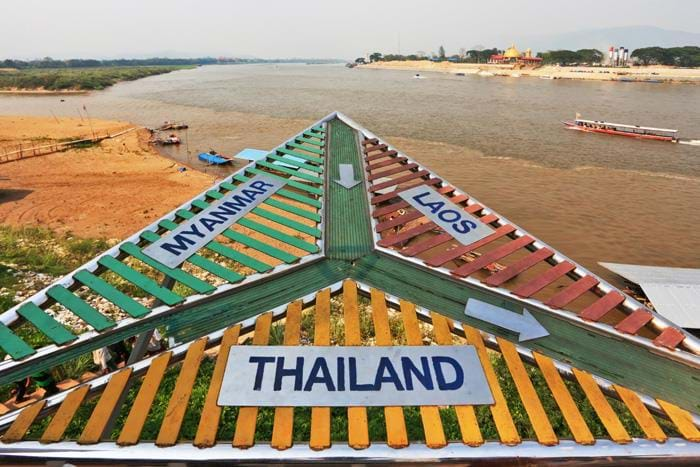 Prasat Phnom Rung, Isaan
Reminiscent of the temples of Angkor in Cambodia, this evocative 10th-century Khmer complex crowns the summit of an extinct volcano.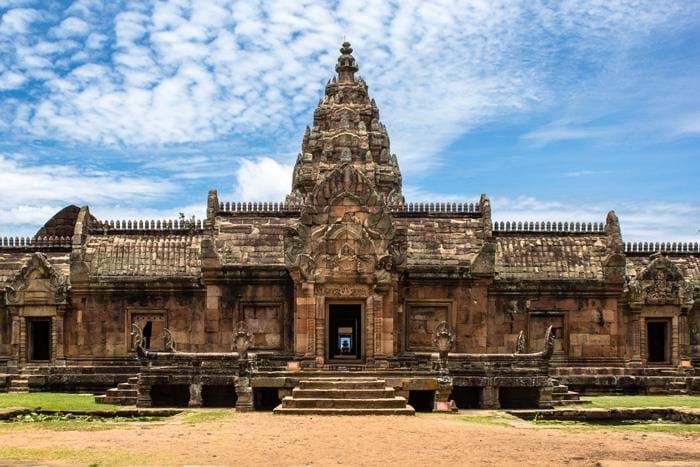 Phang Nga Bay
Towering, scrub-topped stacks and cliffs rising from brilliant turquoise water form Thailand's most iconic landscape.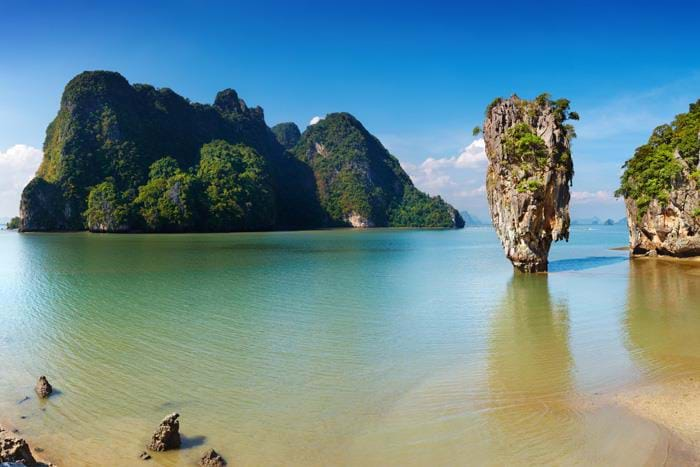 Khao Sok National Park
This sanctuary on the Andaman Coast of southern Thailand preserves the country's largest tract of pristine tropical forest – a spectacular region of jungle-clad hills roamed by elephant, tiger and bear.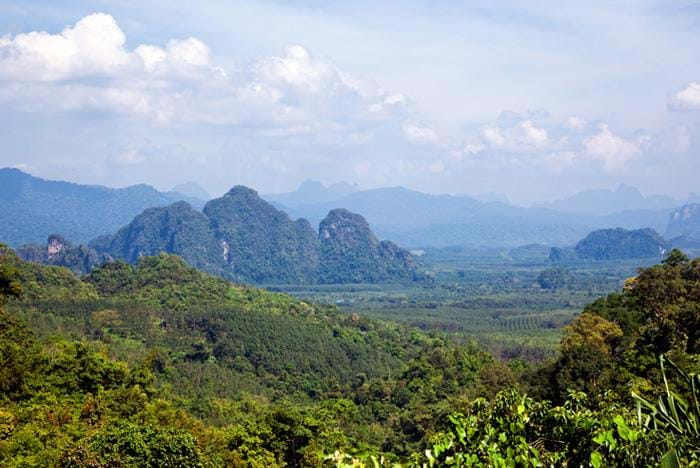 Beaches
Whether you're seeking the bright lights of a super-sleek resort, kaleidoscopic coral reefs to swim in, a safe tropical haven for the family or a romantic cove in the middle of nowhere, Thailand has a beach that's perfect for you.