China 03.02.2014 Transindus
China is deservedly famous for its natural wonders, amazing wildlife and ancient historical sights, but it's also home to some vibrant and fascinating cities. Today, we'll be giving you a brief introduction to some of our favourites.

Beijing 
Being China's capital city, Beijing is the natural place to start. As soon as you arrive, you're bound to be struck by the incredible level of hustle and bustle, sky-high tower blocks and whizzing traffic. But what's great about Beijing is that, alongside this modern city exterior is an incredible amount of history just waiting to be explored.
In fact, some of China's most famous historical sites can be found here - including a chunk of the Great Wall. Known as the Jiankou Great Wall, it is one of the most visually appealing stretches of this famous landmark.
In the heart of Beijing, meanwhile, is the Forbidden City, which is one of the best places to learn about the country's history. This sprawling site can easily take a whole day to explore, and it's considered to be the best-preserved complex of ancient buildings in the whole of China. Once, it was home to the country's leaders; today, it is an unparalleled tourist attraction.
Another must-see is the city's symbolic centre, Tian'anmen Square - the largest public square in the world.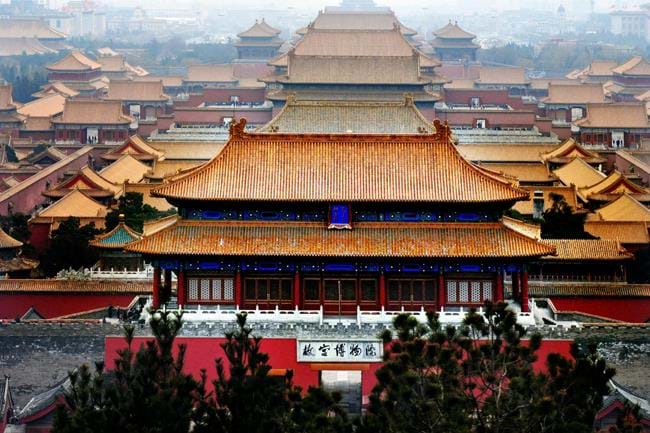 Shanghai 
One of China's most modern and exciting cities, Shanghai is often described as a mixture of East and West - something that stems from its Imperial past. What's particularly remarkable about Shanghai is the pace of change here over the past few centuries - it's full of skyscrapers, many of which have gone up just in the past few decades.
Highlights of Shanghai include taking a stroll along the Bund, which is home to all the grand old banks and offices from Imperial days - these have now been converted to swish shops and galleries. The architecture here, which includes Art Deco and Neoclassical buildings, is outstanding.
Also well worth visiting is the Shanghai Museum, which tells the story of China's history in great detail - see everything from bronzes and sculptures to calligraphy and photography.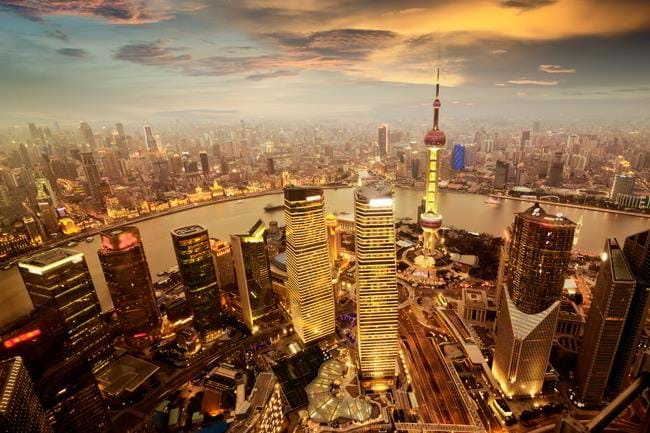 Nanjing 
Next up is the capital of the Jiangsu Province, Nanjing. This culturally rich destination is packed with museums and historical sites, making it a brilliant place to go if you really want to get a feel for modern China - and its fascinating past. Indeed, this city has actually been the nation's capital twice.
And if Nanjing's history piques your interest, make sure you go to the Nanjing Museum, which displays artefacts that date all the way back to Neolithic times, then right through the centuries up until the Communist period. These include fine porcelains, paintings and calligraphy.
Another must-visit is the beautiful Confucius Temple, which was built in the 11th century (though it has been rebuilt a number of times since then) and dedicated, as we're sure you've guessed, to Confucius.
And after days spent exploring the gardens and museums, you can really let your hair down thanks to the city's vibrant nightlife scene, which can partly be attributed to the sizeable student population.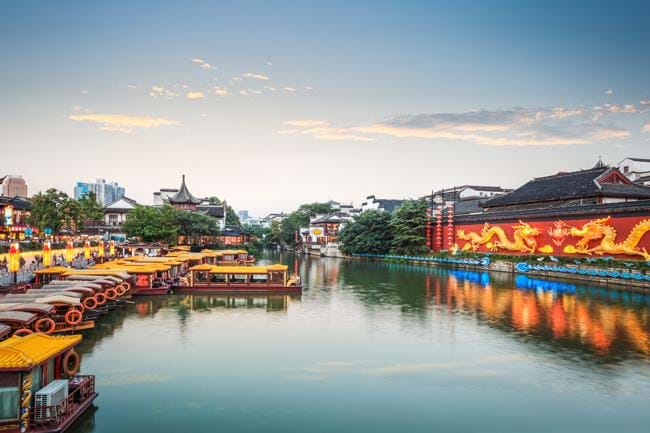 Suzhou 
Suzhou is a really interesting and somewhat unusual city, in that on first impression it feels like quite a hectic, industrial place - but there's something quite different beneath the surface. In fact, historically this has been known as one of China's most beautiful cities, and it's still famous for its picturesque, tranquil gardens, as well as its canals which you can enjoy relaxing boat rides on.
The gardens are the highlight of any trip here, though, and include the Garden to Linger In. Spanning three hectares, this was built back in the Ming dynasty by a doctor and, interestingly, was designed to be a soothing spot for recovering patients. As you stroll around, keep an eye out for the stone tablets hanging on the walls - these contain inscriptions from patients, which say how they felt about the place.
Another great spot to visit is the Garden of the Master of the Nets, which is one of the smallest in the city - but wonderfully preserved. This one dates back to the 12th century, and is dotted with courtyards and windows that frame different aspects of the garden - something designed to make the space appear bigger than it is.