Malaysia 17.04.2015 Transindus
The east coast of Malaysia has been less extensively explored than the west of the country throughout its history. What this has done is create a 400-kilometre long stretch of coastline that maintains much of the feel of the real Malaysia. Visitors may find that English is not as widely spoken and dress is more conservative, but this just adds to the charm of the area.
A trip to fantastic east coast destinations, including Pulau Redang, Pulau Kapas, Cherating, Pekan, Gua Charas and Kota Bharu, will provide extensive snorkelling options, the chance to see authentic performing arts and peruse local crafts. Expect beautiful scenery and a good opportunity to kick back and relax.
April is an especially good time to visit this part of Malaysia, as there are a number of festivals and events hosted throughout the month in a number of east coast locations. These can add an extra dimension to an area that is beautiful and culturally rich.


Kota Baru
The capital of Kelantan province is an important cultural centre, with a number of historic buildings, museums, markets and Buddhist temples to explore. Be sure to seek out places where traditional crafts are still practiced, with Malaysian batiks, kites, printing and woodcarving among some of the best in Asia.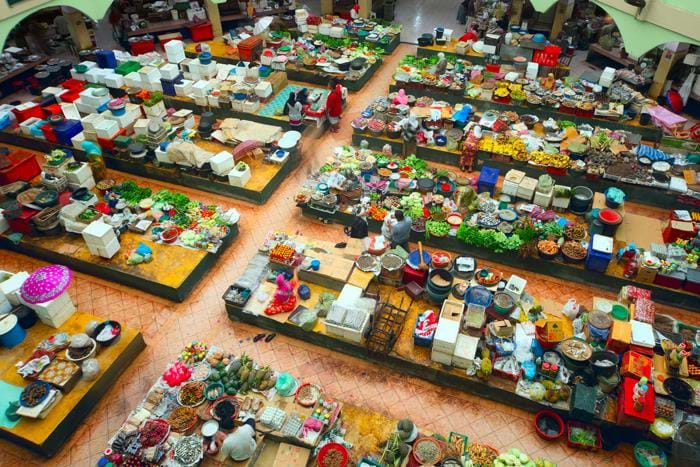 Pekan
As the hometown of prime minister Najib Tun Razak, the former royal town of Pekan has seen investment in its attractions and heritage buildings. While the centre is undergoing much modernisation, it is still possible to find some stunning examples of kampong houses, with manicured gardens and the remaining wooden edifices, which were once used as royal residences.


Cherating
Despite the glory days of Cherating being over, there is something special that makes people fall in love with this little village. It may be Cherating Lama or the old town, where travellers congregate or the pleasant pebbly beach, but those who give it a chance beyond first impressions are regularly surprised by the fond memories made in this place.



Pulau Kapas
A 30-minute speedboat ride from Marang on the mainland will take you to the tiny paradise island of Pulau Kapas. While it is possible to do this as a day trip, it is far nicer to spend a few nights on the outcrop and truly relax. As well as swimming and snorkelling in the turquoise waters and watching the abundance of fish, there are also marked trails for hiking. Once a year in April, a swimming race is held between the mainland and Kapas.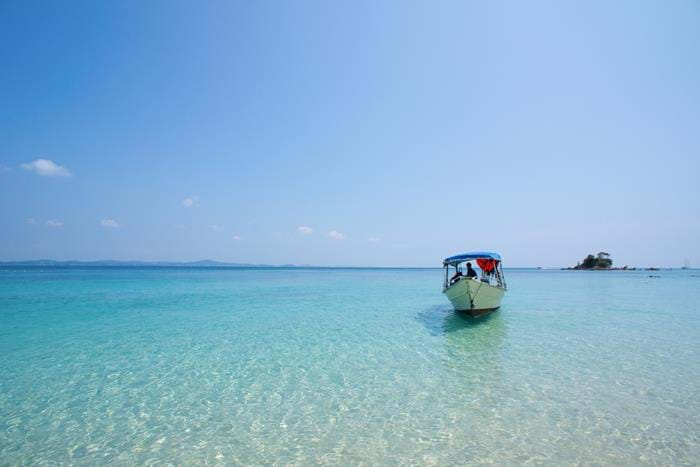 Pulau Redang
Having undergone a certain amount of development, Pulau Redang is not the quiet island escape of other places on the east coast, but it still retains much of its charm. At the weekends, the bars along the main beach come alive with karaoke and music. The Candat Sontong Festival in April sees locals turn out to catch squid on handheld lures and serves as a great way for the community to get together.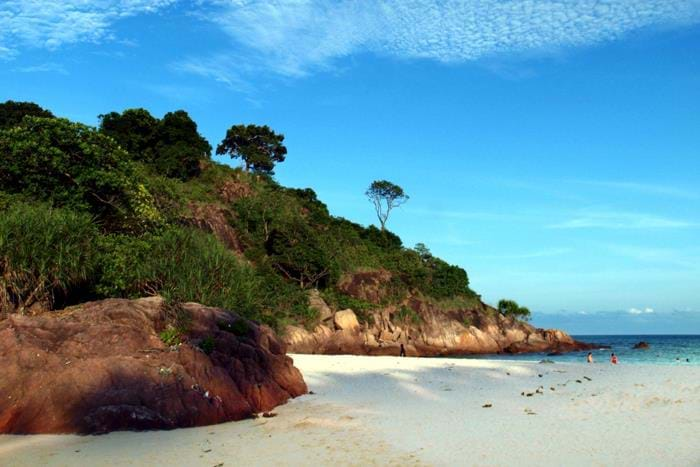 Gua Charas
The cave temple at Gua Charas is a fascinating site naturally eroded out of the limestone and well worth a visit. Numerous shrines are lit up in the gloom, before the main feature, a nine-metre long reclining Buddha can be seen. The nearby Sungai Pandan waterfall is the perfect accompaniment and visitors can enjoy a hot, although rewarding, walk through the plantations. Then be sure to cool off with a dip in one of the pools at the waterfall.