China 07.11.2014 Fiona
China – a country with an unbelievable amount to offer; from busy, bright and fast paced cities to scenic mountainous regions, rural villages and beautiful water towns. I recently got the chance to explore China on a three week trip following our Discover China group tour itinerary (with a few extensions along the way).
Below I have put together some of my favourite photographs from my journey through China, showcasing the highlights of my trip from favourite places and experiences to the food I got to try!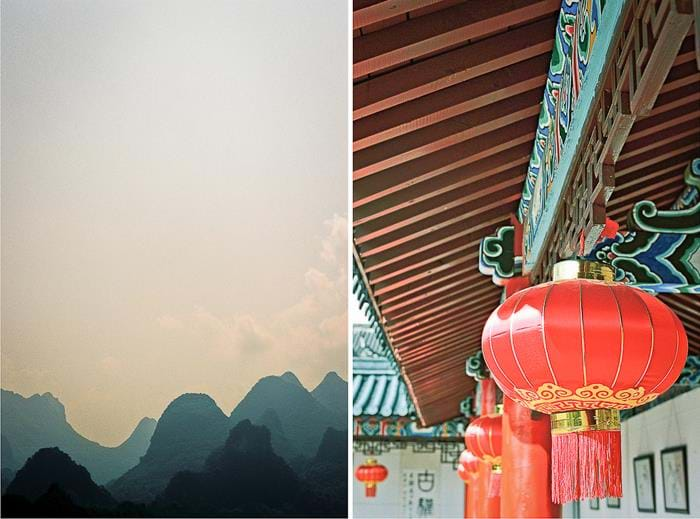 Beijing
The Capital of China, crammed with a huge array of excursions from world heritage sites, to stunning scenery. When in Beijing, a visit to popular sites such as the incredible Forbidden City and Tian An Men Square, The Temple of Heaven and, of course, the inspiring Great Wall of China is a must. Beijing is busy, intriguing and packed full of history, and, of course, offers you the chance to try the popular (and tasty) Peking duck dinner!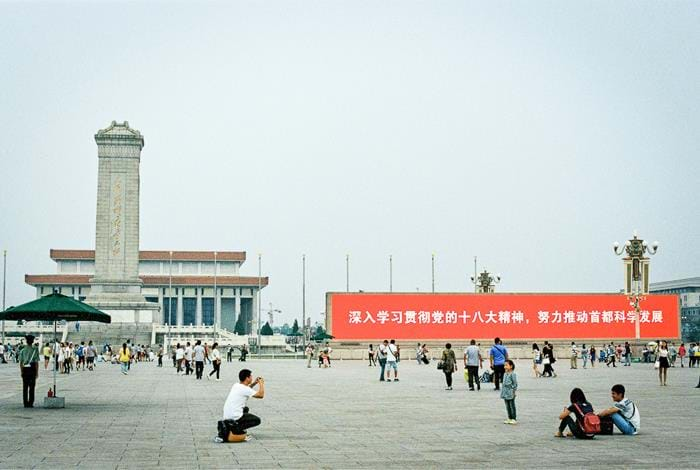 Xi'an
Another city that offers an incredible amount of history is Xi'an, a 6 hour fast train from Beijing. The Terracotta Warriors display an impressive army of life-size terracotta soldiers, made to depict the armies of the first Emperor of China - Qin Shi Huang. Xi'an fast became one of my favourite spots in China, not only for the Terracotta Army, but also for its beautiful city walls, the busy and bustling Muslim Quarter and the incredibly tasty dumplings!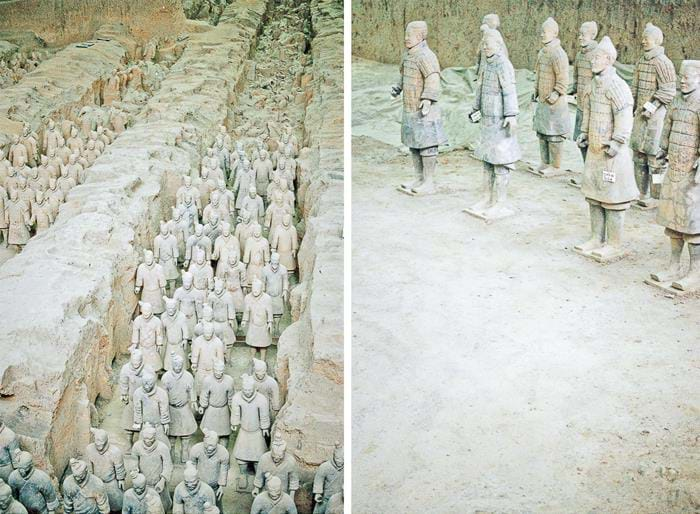 Pandas in Chengdu
Chengdu features on so many China itineraries as it has one massive draw – pandas! The popular Panda Research and Breeding Centre is a 45-minute drive from the city and gives you a chance to see pandas close up. See the adult pandas climbing trees and snacking on bamboo shoots, as well as well as the incredibly cute baby pandas sleeping in cribs or play fighting – this centre offers you something you can't experience anywhere else in the world! Get up early to catch them awake, and you can even hold a baby panda - however it will cost you about £200 for a short 1-minute cuddle!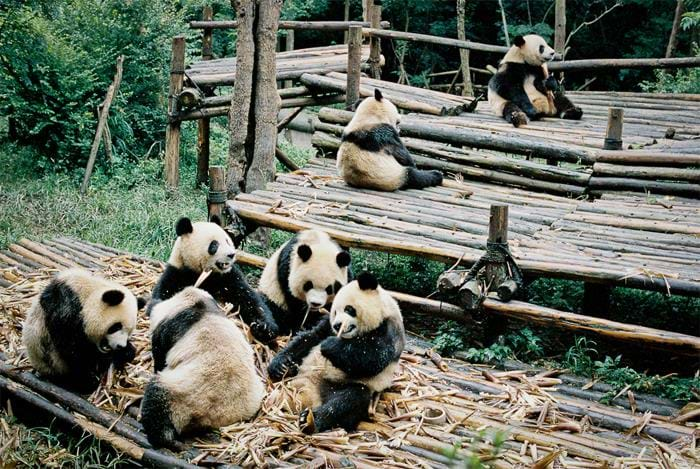 Food!!
No matter where you travel, the local food is a huge part of the experience. In China a few of my favourites dishes included the Peking Duck in Beijing, the (endless!) amount of dumplings I tried in Xian at the dumping banquet and the popular, simply named 'Eggplant' dish I found and ordered throughout the country. You can always find something to please, from spicy Szechuan hotpot, to sweet Chinese pastries and even plenty of Western options if you desire some home comforts. After 3 weeks of eating in China my chopstick skills certainly improved!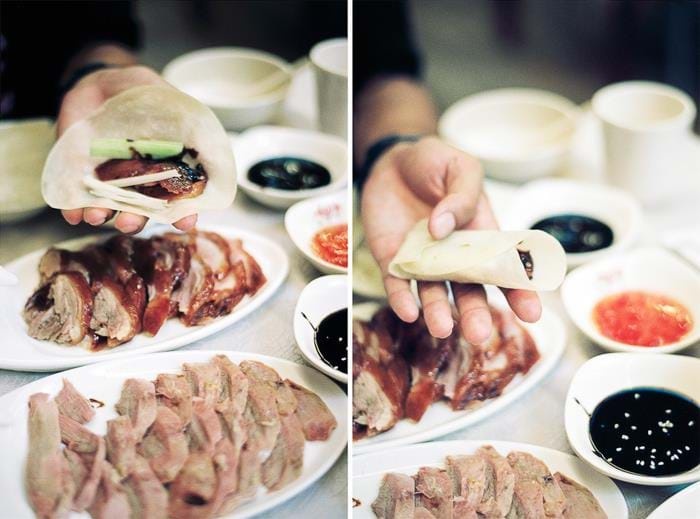 Yunnan
Yunnan is a destination in China absolutely worth a visit, especially if you are interested in ethnic minorities and exploring areas slightly off the regular tourist trail. My first stop was Shangri La, standing over 3000 meters above sea level (the altitude can be a bit of a problem on day one, but usually you're fine by the second day). The majority of residents here are Tibetan or Han, but also residing in this interesting town are Naxi, Bai and Yi minorities. A visit to the Songzanlin Monastery is the highlight here, as well as hiking and horse riding in the stunning surroundings.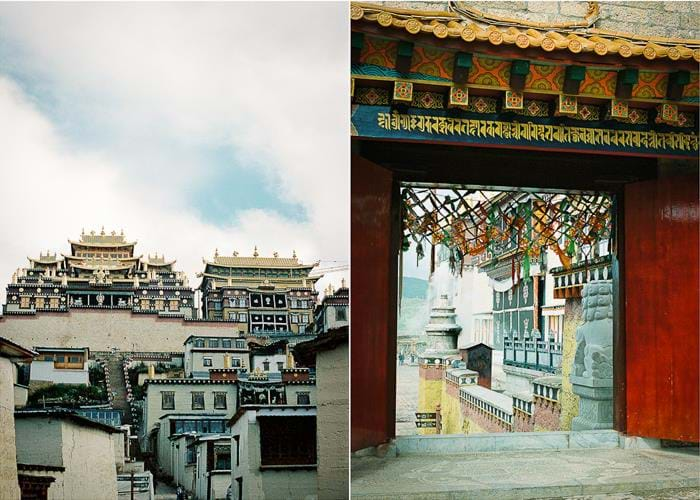 The Tiger leaping Gorge is a perfect stop point between Shangri-La and the more touristy town of Lijiang. The gorge is one of the world's largest, and if you climb down to the bottom viewing deck and stand on the glass floor, you can watch the water pass by right underneath you! My other 'must do' in Yunnan is Lijiang. It is busier and defiantly feels slightly more commercialised, but the old town is an impressive maze of houses, shops, restaurants and hotels. You can easily spend a whole day exploring this old town and the calming Black Dragon pool close by, however my advice is to buy a map (only 5 Yuan) as you can easily get lost!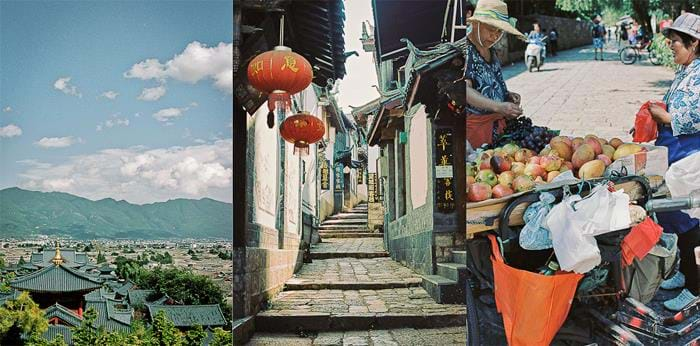 Yangshuo and Longji
Possibly my absolute favourite places in China is Yangshuo and Longji, they both are incredibly peaceful and quiet with some of the most impressive scenery I have experienced. The 5 hour cruise from Guilin to Yangshuo sails along the famous Li River with beautiful mountains and plenty of people-watching en route. Once in Yangshuo you can relax and cycle through the countryside, take a bamboo raft along the Yulong River and hike up to Moon Hill. The West Street area of Yangshuo is full of bars, shops and street vendors and is open till late. What I love about Yangshuo is that it mixes together tranquil countryside with a colourful and busy town centre.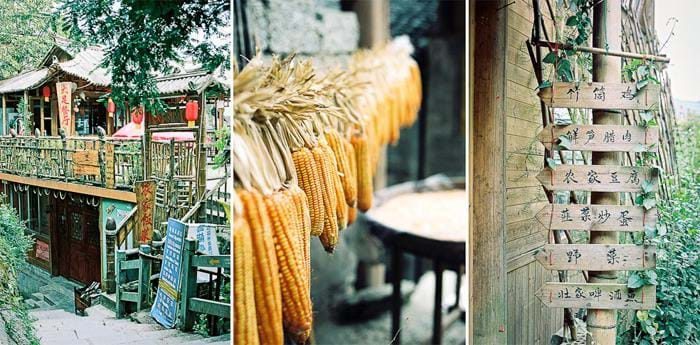 A 3 hour drive from Yangshuo is Longji and a short hike uphill brings you to the traditional village of Ping'An. The views of rice terraces are the main reason many explore this area, but Longji also gives you the chance to learn about and meet people of Yao, Zhuang and Miao minorities. Some come for a day trip, others spend a night or two – I would defiantly advise the latter if you have the time!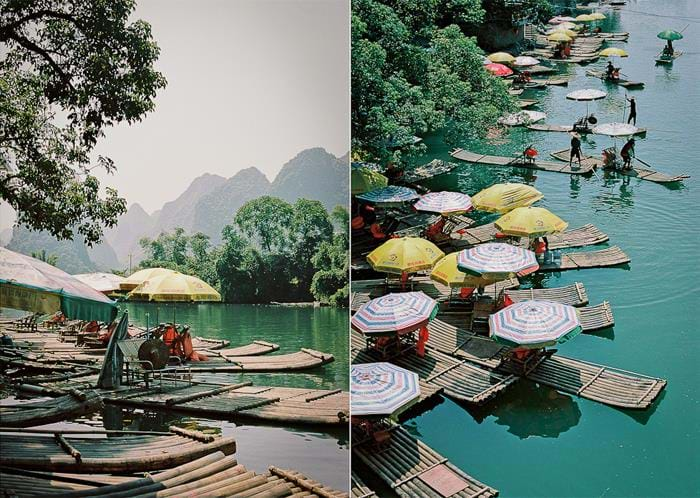 Hangzhou and Suzhou
Next on my itinerary was to head east to Hangzhou, with the famous West Lake – the subject of many Chinese poems and paintings - then onto Suzhou, where lies some of the most beautiful gardens in China. Both the gardens and the lake are UNESCO World Heritage sites, and for good reason too! If you ever visit Suzhou – and I urge that you do – a visit to a local restaurant to try the popular Suzhou sweet buns is a must. I have since come home and tried to make them myself!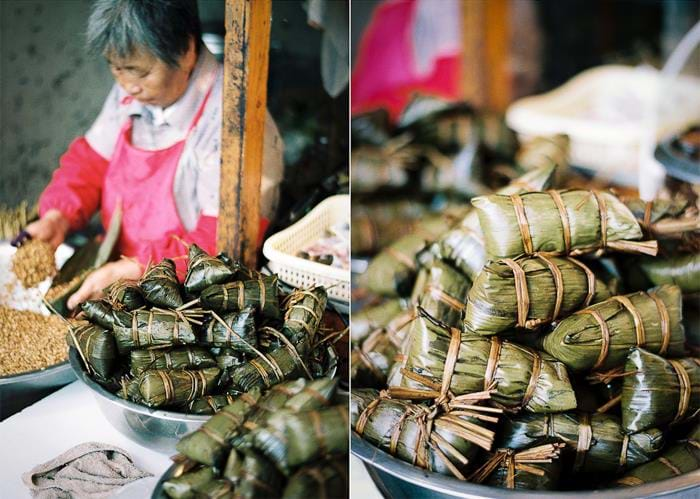 Shanghai
Lastly I went to Shanghai, a city I adored. Fast paced with an absolutely incredible skyline along the Bund, here visit the popular Nanjing Road on an evening for bright lights and shopping or take a short drive out to the nearby water towns. A few must do's whilst in this city include taking a trip up the Financial Centre for sweeping views of this city, or an evening cruise on the river to watch as the sun sets and the lights of the city start switching on. 
All in all, from history and culture to wildlife and gardens - China has something for everyone!