India 27.08.2021 Transindus
Our pillar of strength in the north, Rakesh Sharma is known for making himself personally responsible for the care and wellbeing for all clients travelling through the Golden Triangle & Rajasthan.
He has been checking out arrangements in Rajasthan and report to us from the remote city of Jodhpur, tucked away on the edge of the Thar dessert, which remained largely untouched by recent events. Life for most people here and across much of remote Rajasthan appears not to have changed significantly during the pandemic and it seems to be back to "business as usual" with shops, markets & offices open. 
Outward signs of change that remain are smaller crowds in most places, a little more order with people clearly attempting to protect one another, the replacement of the modern hand-shake and warm embrace by the traditional 'Namaste' and the presence of face masks and tiny sanitizer spritzers everywhere; perhaps these can be viewed as changes for the better!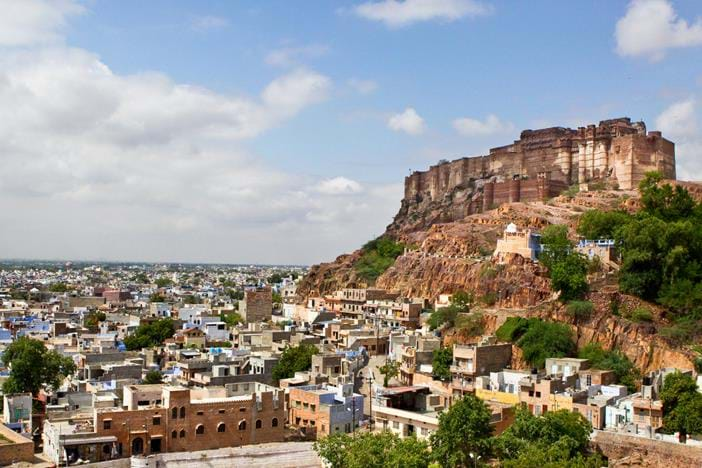 Remote rural opportunities in Rajasthan
Monuments like the imposing Mehrangarh Fort and others are open in Jodhpur and across Rajasthan as are the opportunities for remote rural experiences from thorough tiny villages, dessert safaris, bird watching and leopard tracking. Domestic visitors are enjoying Rajasthan in ever increasing numbers, keeping the place well-oiled and operational for valued overseas visitors. Find out more here>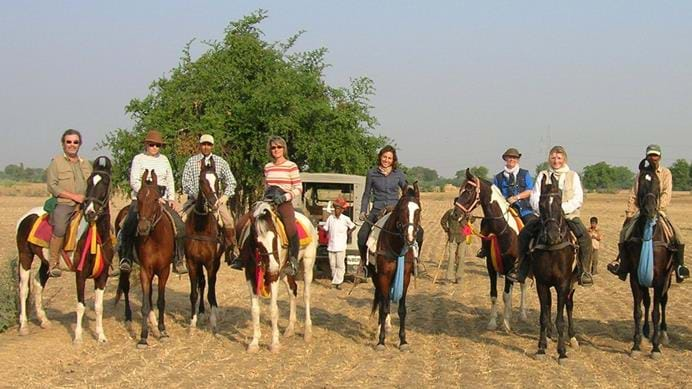 If considering a tour of India Rakesh says he couldn't recommend Jodhpur and its immediate surroundings more for anyone looking for winter sunshine in a calm, tranquil setting with easy access to some of Rajasthan's impressive monuments, forts, places and wealth of experiences including his favourites wildlife watching and horse riding.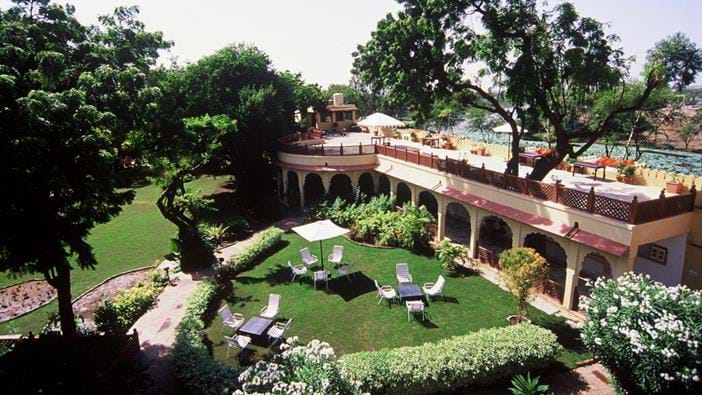 Make a unique boutique hotel your base
He suggests choosing one of the regions beautiful boutique properties like Rohetgarh, the fortified desert seat of the Singh family, rests beside an idyllic lake amid otherwise arid countryside as a base for your explorations. Find out more>>>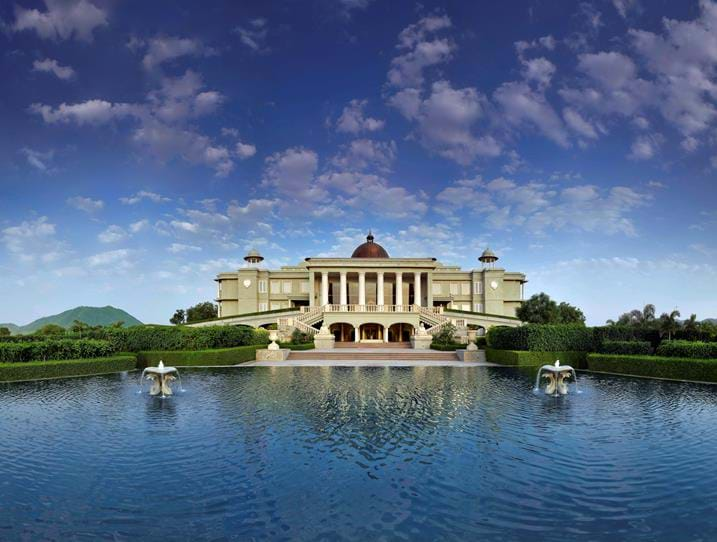 A grand new opening - The Raffels, Udaipur
If it's something grand, special and new you're looking for, then the toast of the town is brand new "Raffles" that has just opened in neighbouring Udaipur. Fully operational and ready for your visit, this 101 Lake view property sits on a 21-acre private island in Lake Udai Sagar, overlooking 400-year old temple. The first Raffles property in India promises a private oasis of luxurious living for those very special occasions! Discover more>
For the best introduction to the best and most enjoyable parts of Rajasthan Rakesh recommends our Ultimate Rajasthan tour his tour ticks all those boxes, and more. In essence, it is our recommended itinerary for first-time visitors to India, or anyone wishing to revisit the country's most famous sites. Tried, tested and refined by us over three decades of designing holidays in the region, it includes stays in some of our all-time favourite properties, and a broad range of different experiences, from walking tours in Jodhpur's warrenous 'Blue City' to sundowners on hilltops surveying miles of idyllic countryside. Discover more>