India 05.07.2019 TransIndus
Every destination has a best time to go and India is no different. The monsoon season, between June and September, is low season for travel and a season that many travellers avoid. But there are good reasons to visit India during this time, including savings on luxury hotels and the chance to experience some of India's most elaborate festivals. Here we've rounded up the top 10 reasons to visit India during monsoon season.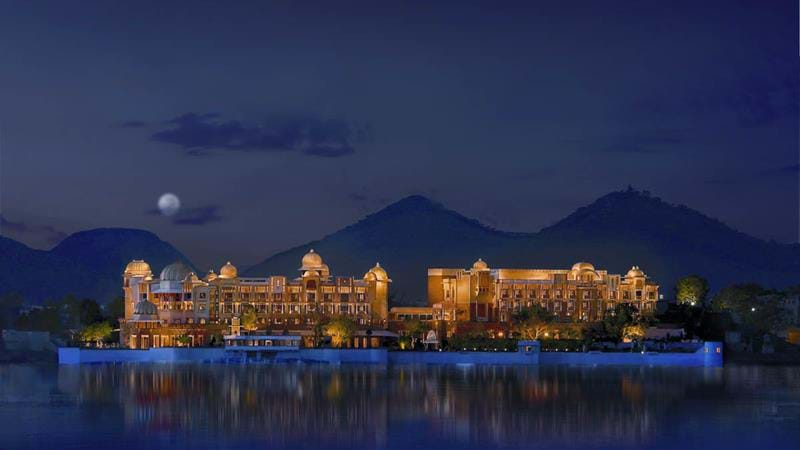 1. Accommodation is cheaper
Monsoon season is low season for the tourism industry in India and to attract more visitors, hotels often slash their rates at this time of year. Travellers can enjoy huge savings simply by timing their visit for the Indian summer. Iconic hotels, such as the Oberoi chain of properties and Leela Palaces, become more affordable during these wetter months. It's the perfect opportunity for those on a budget wishing to treat themselves to luxury accommodation at a fraction of the cost. 
Enjoy 5-star hotels at a discounted price on this 10-day private tour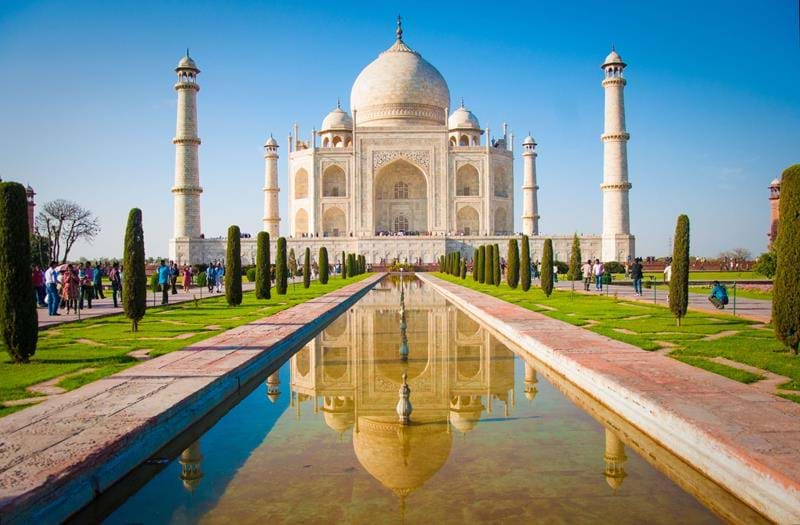 2. Crowds are thinner
Numbers of international visitors dwindle during the monsoon, leaving many of India's iconic monuments far less busy than usual. There's few other times of the year where you may be lucky enough to marvel at the spectacular Taj Mahal without masses of people posing in front of the World Wonder. And where crowds are thinner, queues are also much smaller.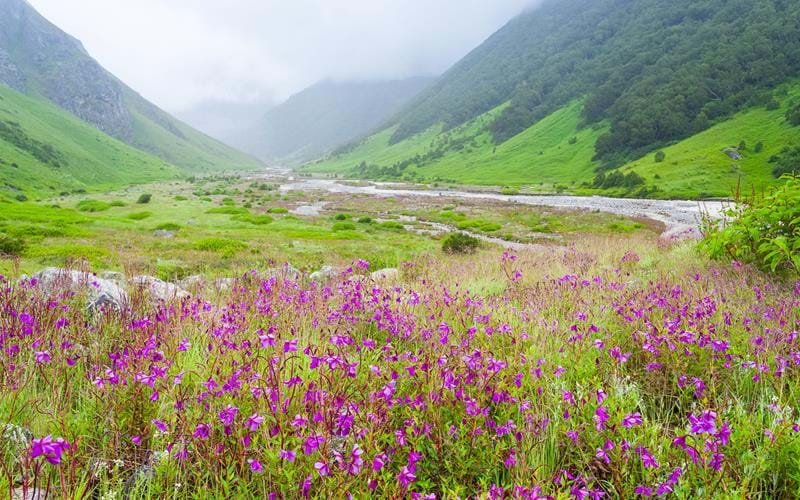 3. Landscapes are greener
Dry and barren at other times of the year, the landscapes of India come alive during the monsoon. The yearly rains bring with them a carpet of luscious greens and decorate the valleys with colourful wild flowers. The UNESCO-listed Valley of Flowers in Uttarakhand is perhaps one of the most awe-inspiring locations in which to admire the impact of the monsoon on nature. 
4. Photographs are more dramatic
If the verdant greenery was not photogenic enough, the monsoon season brings with it skies full of drama. Dark clouds loom over the horizon while spectral mists hover over mountains and valleys. And a rain-drenched landscape presents the opportunity to create images with mood and tension. For keen photographers, it's also a chance to test your skills at capturing that perfect image before the light shifts.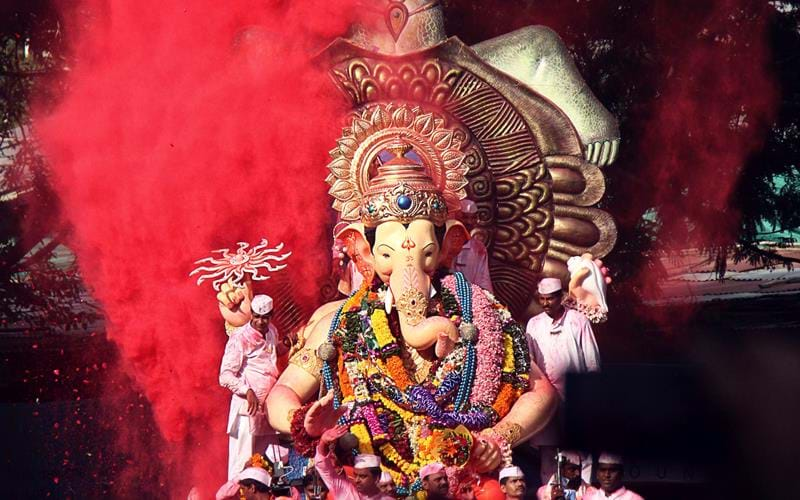 Photo credit Ajeet Mestry
5. Festivals are plentiful
India is home to a staggering array of festivals, religious celebrations and rituals. And the calendar of events certainly does not stop with the rains. In fact, there are a number of festivals held to welcome the rains and celebrate the nourishment they bring. One of the most celebrated festivals of monsoon is Teej, dedicated to celebrating the holy union of Lord Shiva and Goddess Parvati. Other highlights include Puri Rath Yatra - an auspicious religious event said to cleanse all sins, and Ganesh Chathurthi - a 10-day-long festival with impressive statues of Ganesh taken on a grand procession.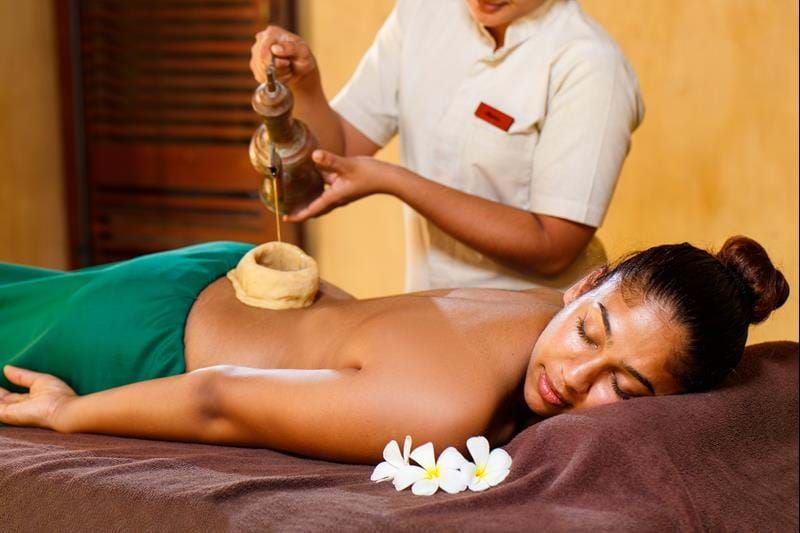 6. It's the best time for Ayurvedic treatments
The monsoon season is reported to amplify the healing benefits of Ayurvedic treatments and considered an excellent time to indulge in this ancient holistic system of medicine. Toxins are more easily flushed out of the skin in the wet, humid conditions of monsoon while the soothing soundtrack of rainfall helps relax the body and mind. And the daily deluge is the perfect excuse to while away the day with massage therapies and guilt-free relaxation. 
Browse our selection of Ayurveda Spa Holidays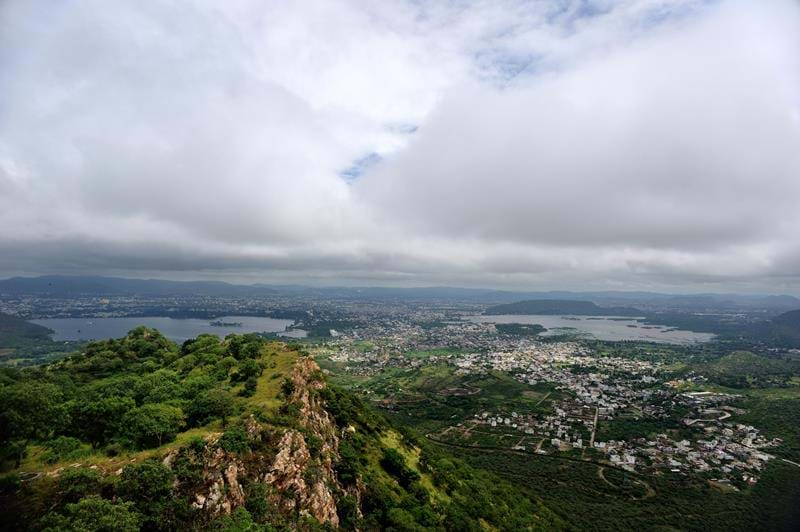 7. Some sites were designed for monsoon
The monsoon is certainly not a modern phenomenon and over the centuries, the royal families of India have built numerous residences from which to enjoy the theatrics of the annual rains. Perhaps the best-known of them all is the Monsoon Palace in Udaipur, also known as the Sajjan Garh Palace. This palatial hilltop residence overlooks the Fateh Sagar Lake and was built in the late 19th century so that the Maharana could observe the monsoon clouds. It was originally intended to be an astronomical centre for keeping track of the rains but this plan was laid to rest when the Maharana died prematurely. It's now a popular place for visitors to enjoy striking views of Udaipur as the rains pour.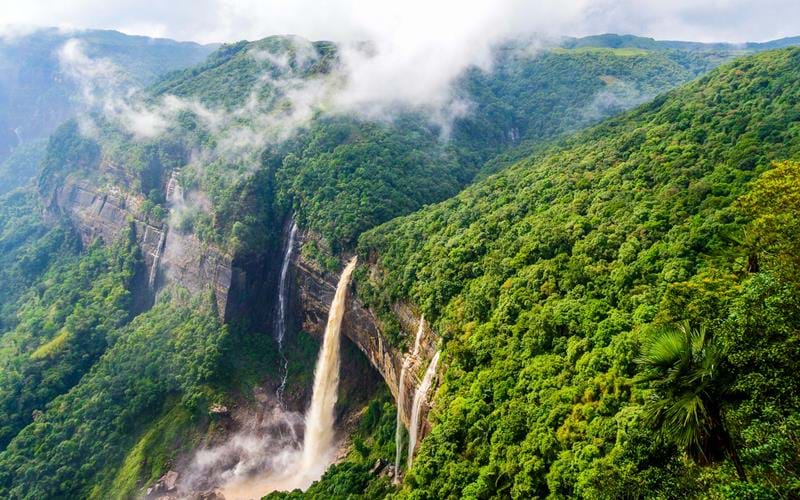 8. There are impressive waterfalls to admire
Wetter is usually better when it comes to waterfalls. And they're never as impressive as during the monsoon when the force of nature reveals itself in all its glory. Imagine torrents of water cascading over rocky escarpments and plummeting metres below. It's not common knowledge but India is home to a surprising number of waterfalls. One of the most spectacular, especially during the monsoon, has to be Nohkalikai falls in Meghalaya, located in the north east of the country. Standing at 340-metres, it's India's tallest plunge waterfall.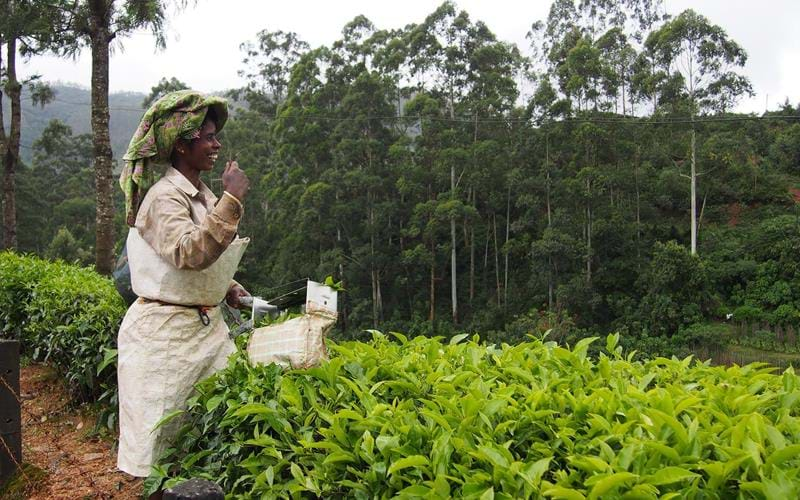 9. It's a good time for a cup of tea
One of India's most famous exports is in its prime during the monsoon season. The rains make India's tea bushes erupt in green, carpeting the plantations with dense rows of the popular leaf. Plucking of the monsoon flush takes place between July and August in Darjeeling while in Assam - the world's largest tea-growing region - the tea harvesting season falls between May and September. It's said that leaves picked during the monsoon result in a more full-bodied tea, perfect for tea-lovers yearning for a good cuppa. 
Visit the famous tea-growing region of Darjeeling on our 12-day private tour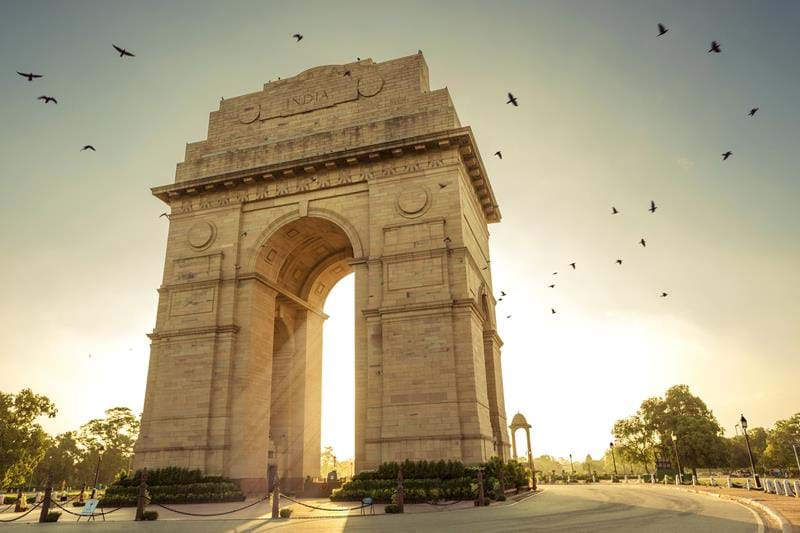 10. There will be dry spells
For anyone concerned about visiting India during the monsoon season, perhaps the most reassuring reason to continue with your holiday plans is that monsoon does not necessarily mean rain all the time. Granted, when it rains it rains considerably but these downpours may be limited to an afternoon or morning shower, with dry spells and sunshine following. And not every area of India receives rain during the monsoon - areas including Rajasthan and Ladakh receive very little rainfall at this time of year. 
With our help, you can easily tailor your visit to make the most of India during the monsoon, whether it's including a trip to a spectacular waterfall or focusing your itinerary on drier parts of the country. Our consultants can advise on the best places to visit in India during the monsoon so if you're planning a holiday, drop them a line today.