India 11.03.2014 Transindus
Being the most populous city in India, Mumbai is famous for its hustle and bustle, and stark contrasts. It's home to towering skyscrapers, high-end restaurants and luxurious hotels, yet around half the population live in poverty, making this a place where you can experience the country's colliding cultures. With its astonishing mix of attractions, Mumbai is an unforgettable place to explore. Here are our top ten highlights.
1. Discover Mumbai by night on an open-deck bus
The bright lights of Mumbai are, of course, best seen by night, and there's no better way to do so than with an open-deck bus tour. As well as whisking you to some of the city's most impressive buildings, this tour will help you learn more about Mumbai, with an experienced guide telling you all about the things you're seeing along the way.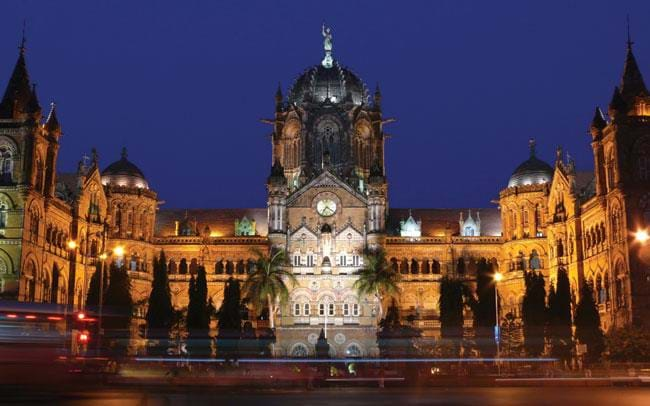 2. Taste authentic street food at Swati Snacks 
As a nation, India is deservedly famous for its street food, and Mumbai is an excellent place to - excuse the pun - get a taste of that culture. Swati Snacks on Tardeo Road is one of the best establishments to try some authentic street dishes; in fact, it even won a TripAdvisor Certificate of Excellence in 2013.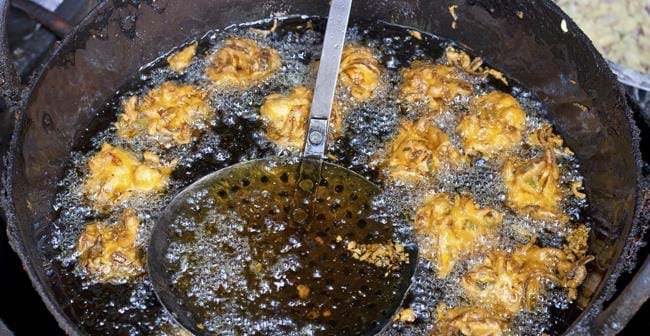 3. Ride a tanga along the seafront to see the Gateway of India 
The Gateway of India is one of Mumbai's icons. This huge basalt arch was built in 1924, though it was originally intended to mark the visit of King George V - which took place in 1911. Hopping on a tanga (a horse-drawn carriage) is a great way to see this area, as well as the dramatic shape of the arch.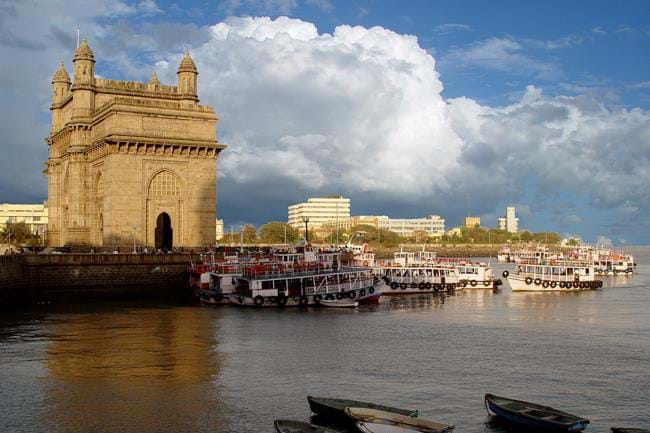 4. Walk down Marine Drive at sunset 
One of the most popular places to watch the sunset in Mumbai, Marine Drive is a long promenade that arcs along the coastline. Taking a gentle stroll along it at this time of day is ideal for people-watching, and will give you a chance to see the twinkling lights of this famous promenade turn on. Thanks to these lights and the shape of the promenade, this part of the city is often referred to as the Queen's Necklace.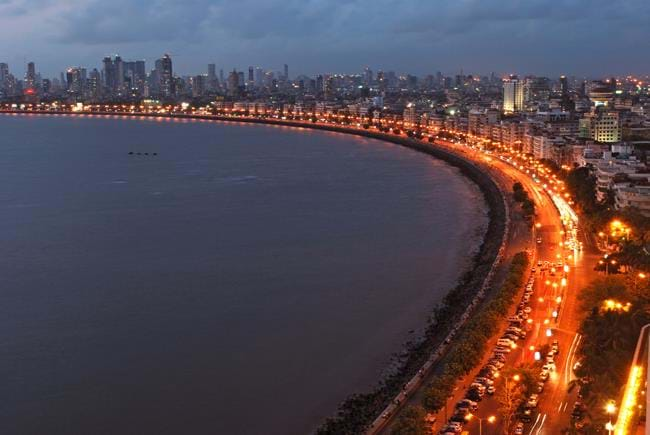 5. Taste the best kebabs south of Lucknow 
Mumbai's home to some absolutely fantastic food, and as well as paying a visit to Swati Snacks, we think you should stop by Bade Miya on Tulloch Road in Colaba. This place sells the finest kebabs south of Lucknow, and also has some fabulous vegetarian dishes made using delicious paneer.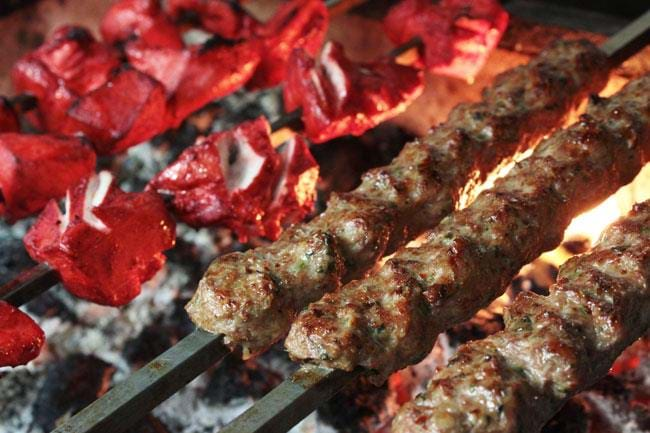 6. Head to Cafe Mondegar for beer and chili chicken 
Another eatery that should make your shortlist is Cafe Mondegar. Usually referred as Mondy's by the locals, this small cafe is known for its great atmosphere, mix of American and Indian food (the chili chicken is particularly good) and jukebox music. Plus, you'll notice the walls are decorated with artwork by Mario Miranda.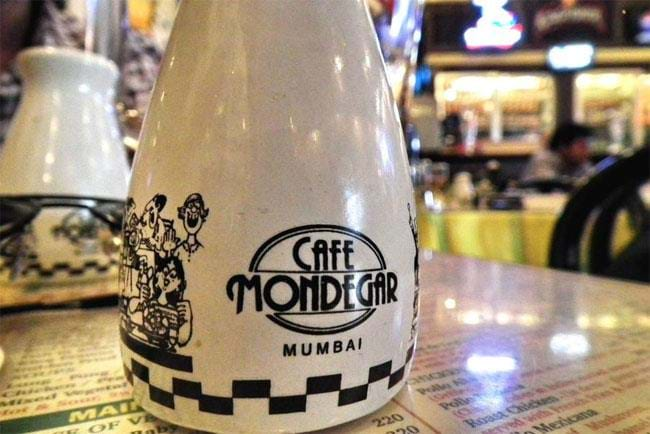 7. Sip sundowners at the Dome 
After a day's sightseeing, there are few things more enjoyable than relaxing with a cocktail. Make your way to the Dome at Hotel InterContinental at Marine Drive to sip sophisticated drinks in style, while enjoying fantastic views of the seafront.



8. Drive to the Hanging Gardens on Malabar Hill 
The stunning Hanging Gardens of Mumbai are an absolute must-visit, especially at sunset, when you can enjoy glorious views across the Queen's Necklace. They're beautiful at any time of day, though, and with their animal-shaped hedges and unusual buildings - such as the stone building known as the Old Woman's Shoe - they provide plenty of entertainment and photograph opportunities.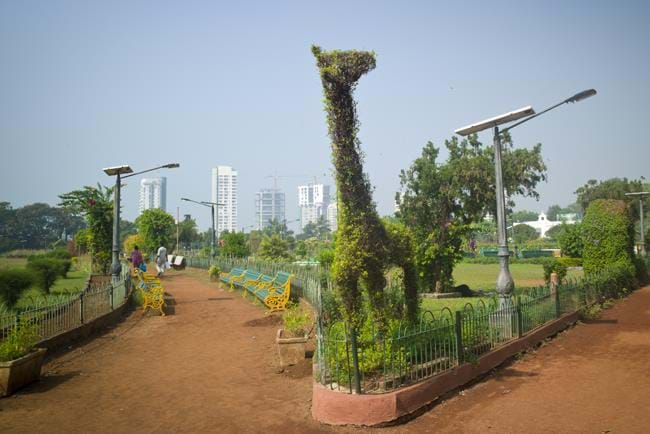 9. Shop till you drop 
Mumbai is a shoppers' paradise, home to everything from colourful bazaars to designer boutiques. Among the highlights is Chor Bazaar, which is the perfect place to hunt for antiques, and Crawford Market - the biggest municipal market in Mumbai.

10. Indulge in afternoon tea at the Sea Lounge 
Perfect for a mid-afternoon pick-me-up, afternoon tea is popular in Mumbai. The ultimate place to go to enjoy it is the Sea Lounge in the Taj Mahal Palace, which is a real afternoon tea institution. Alongside a delicious array of English treats, expect some local favourites to adorn your plate, which you can enjoy with views of the Gateway of India and live piano music.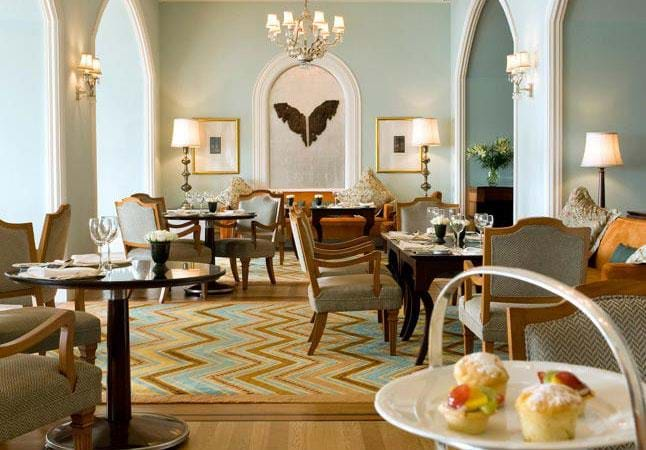 Find out more about our holidays and tours in Mumbai.