Vietnam 18.02.2014 Transindus
Known to most of the locals by its former name of Saigon, Ho Chi Minh City is one of the most vibrant and exciting cities to visit in Vietnam. In fact, it's often referred to as the Paris of the Orient, with its Neoclassical buildings and wide boulevards harking back to the times the French were in power here.
During this period, Saigon had something of a reputation for its decadence, which the communists did their best to stamp out when they arrived. However, in recent years something of this extravagance has made a resurgence, so exploring the contrasts of the city is one of the things you can look forward to when visiting today.
Below, we have listed some of the most fascinating attractions to visit, all of which will help you gain a deeper understanding of Ho Chi Minh City's current culture, as well as its past.

War Remnants Museum 
An absolutely unmissable museum, the War Remnants Museum is one of the most popular attractions in the city, despite its sombre subject matter and, at times, disturbing exhibits. The museum looks at the Vietnam War, and focuses on the atrocities committed by US troops.
The exhibits include photographs - be warned, these include upsetting shots of the My Lai Massacre - as well as cages used to restrain captives, armoured vehicles, weapons and bombs. Interestingly, the museum also displays some experimental weapons that were used in the conflict, including a kind of artillery shell filled with thousands of darts.
There is also a large display of shots taken by photographers killed during the conflict. Signs are in English as well as Vietnamese, which makes this museum more accessible for visitors.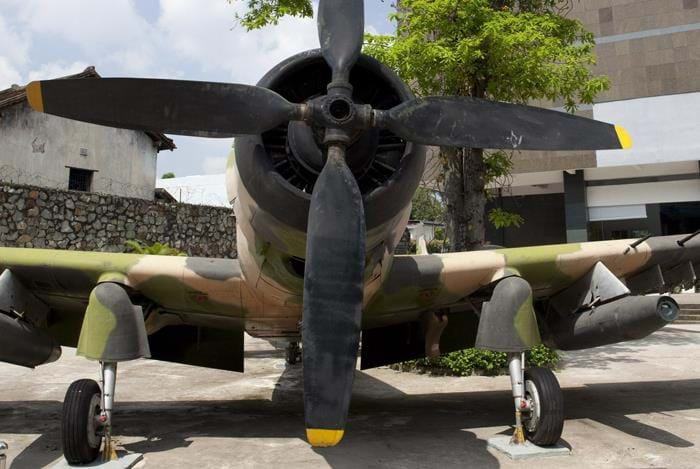 Chu Chi Tunnels 
Technically, this site is outside Ho Chi Minh City, but it's well worth making the short journey to visit. This vast tunnel network was used extensively in the Vietnam War to stage military campaigns, as well as act as hiding places and even living quarters.
You can either visit the tunnels at the village of Ben Dinh or Ben Duoc. Whichever you choose, your visit will begin with a video introduction, before you have the opportunity to enter the tunnels. Despite having been enlarged in places, these are still very narrow, and it's remarkable to think just how much activity they hosted when they were in use.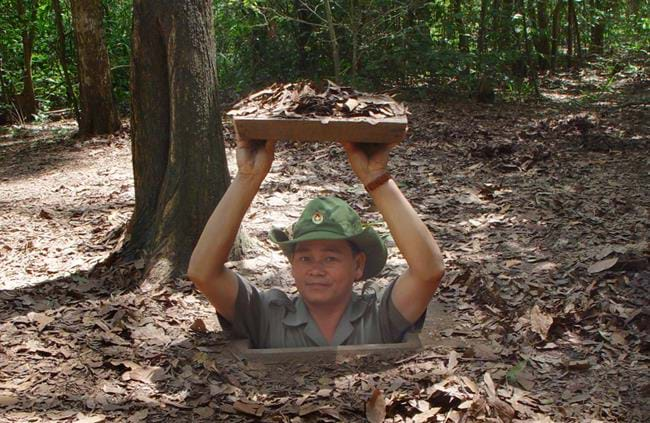 Reunification Palace 
One of the most interesting sights to see during your time in Ho Chi Minh City is Reunification Palace. A striking building, it was originally built in the mid-19th century as a residence for the French governor-general of Indochina, before becoming home to the Vietnamese president when the French departed.
Unfortunately for the palace, this president - Ngo Dinh Diem - was so disliked that his own troops bombed the building in order to try to kill him. He survived and ordered a new palace to be built, which was completed in 1966 and went on to become home to south Vietnamese President Nguyen Van Thieu. This is the building you can see today, and it was famously stormed by the communists in 1975 in a dramatic scene that involved tanks forcing their way through the wrought iron gates.
Inside, you can see meeting rooms, reception rooms and the president's living quarters. The basement is perhaps the highlight, though. This is home to a war room, tunnel network and telecommunications centre.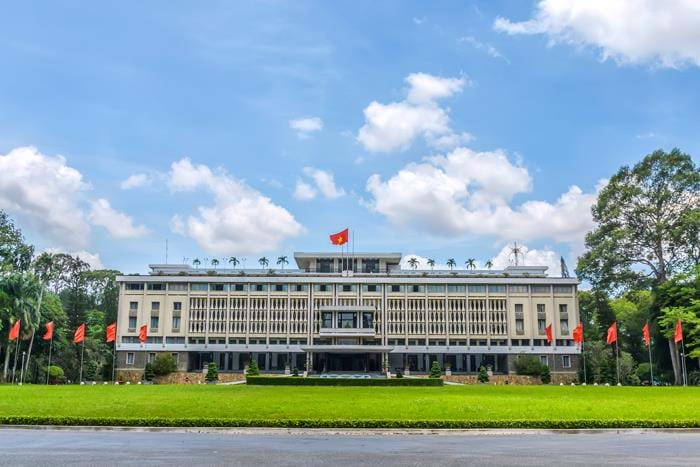 Notre Dame Cathedral 
Head to the government quarter and you cannot miss Notre Dame Cathedral, which was built between 1877 and 1883. This neo-Romanesque building has two 40 m high towers, while there's an impressive statue of the Virgin Mary in front of the building.
As you will have no doubt guessed from its name, the cathedral was built by the French colonists. Today, it stands not only as one of the most prominent vestiges of this time, but also as the most impressive sight in this part of the city.
These are just a handful of the things you can do in Ho Chi Minh City - there are many other excellent museums, not to mention a fantastic street food culture that absolutely must be experienced.