India 11.06.2020 David Abrams
The most colourful party on the planet, Holi Festival is an experience not for the faint-hearted. It can be chaotic and crazy. Here we have our top tips for experiencing Holi Festival in India. The festival can be a challenging experience if you go into it without proper guidance. Apart from knowing which places are best to celebrate Holi, foreign visitors need to be familiar with a little local etiquette in order to avoid bruising encounters with gangs of boisterous teens.
Here are our tips for ways to make the most of India's festival of colour.
Choose what to wear
Wear old clothes or items that you are happy to get ruined as whatever you wear for Holi Festival will be stained permanently. The dyes used in cheap paint bombs and powders stain permanently, reducing to a uniform blueberry colour that will resist any attempts at removal. To see the stains most vividly on your clothes, you may decide to wear white.
Women should also ensure they dress modestly, covering arms and legs. A baggy, loose fitting shirt worn with a long scarf or dupatta is more appropriate than a tight t-shirt – this is, after all, a religious festival and often you'll be spending part of it in a temple.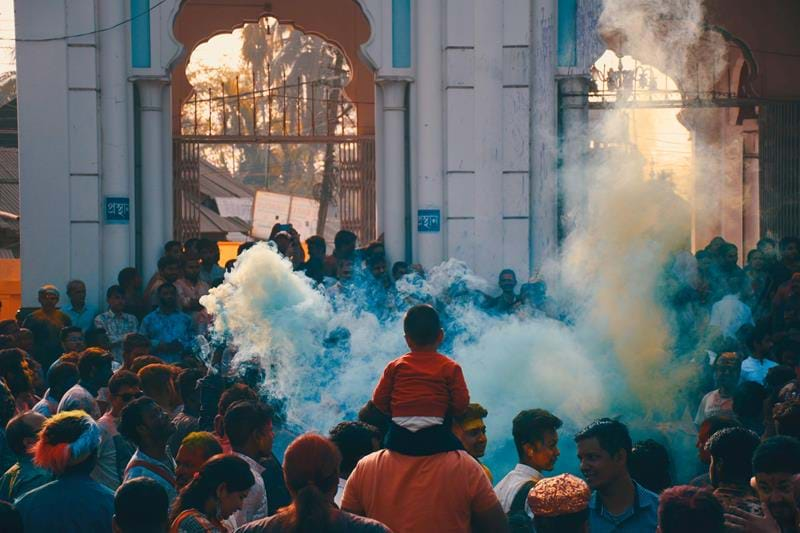 Avoid Big Crowds
Avoid crowded bazaars and streets on the morning of Holi itself. Better to remain in the confines of family compounds, villages or hotels. Unfortunately, the celebration provides the excuse for lots of hyped-up, intoxicated youngsters to do things they wouldn't normally dare to in public, including touching women inappropriately when they encounter any. Foreigners are deemed fair game and targeted with particular zeal. Complain and you'll invariably be met with a barrage of "mano Holi hai hai!" which roughly translates as "don't take offence, it's Holi!".
Purchase eco-friendly powders
When purchasing 'gulal' powders for throwing or mixing with water, make sure you buy non-toxic, plant-based ones. Cheap brands in the bazaar can be harmful both to your body and the environment – another reason to avoid being mobbed in the street. A safe brand to look out for is Ama Herbal, whose powders are made from natural leaves and barks, infused with extracts of flowers and herbs.
Wrap your valuables in waterproofs
Protect your camera and other electronic devices, including mobiles. In extremis, a polythene bag will keep the worst of the dyes at bay. Proper waterproof housings are recommended for serious photographers carrying valuable equipment. Anything exposed is likely to get covered in powders so we recommend taking every precaution possible.
Team up with a Local
If you're unsure how to navigate an unfamiliar town or city during Holi, team up with a local, ideally a qualified guide, as they'll stand a better chance of deflecting unwanted attention from paint bombers and gulal throwers. To avoid the crowds, you can also be invited into local homes and family compounds where Holi Festival is celebrated much more calmly and safely.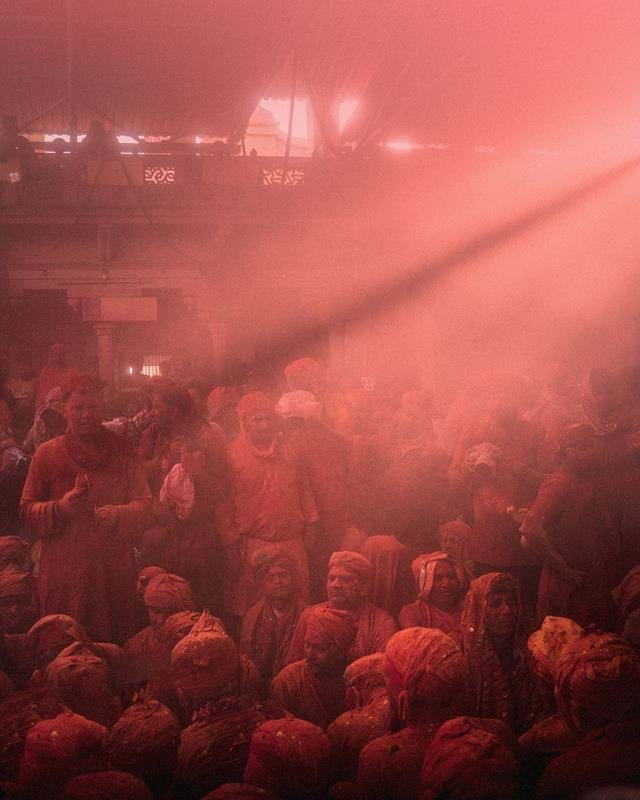 Carry Wet Wipes
Carry a bag of wet wipes to remove the worst of the powder and paint once the dust has settled. Don't let the gulal stay on your skin too long as it may contain harmful chemicals. Always try to make sure that the wet wipes that you do use are environmentally friendly as well.