Tailor-made Tour

12 days from £3397 per person
Places Visited:
Galle, Mirissa, Yala National Park, Udawalawe National Park, Sinharaja Forest Reserve, Colombo
Leopard and elephant are Sri Lanka's two signature species, and you'll have ample opportunity to spot both on this two-week tour of the island, which has been specifically designed with wildlife and nature lovers in mind. The three most famous national parks – Yala, Udawalawe and Sinharaja –feature as prominently as you'd expect, along with a stay in the pretty coastal resort of Mirissa, from where whale watching cruises depart in search of blue and sperm whales. Throw in a spot of R&R on the beach at Galle, and a final day shopping and sightseeing in the capital, Colombo, and you have a recipe for a well rounded holiday with plenty of exotic animals and birds to admire.
Holiday Types
Wildlife Holidays
Suggested itinerary
Day 1
UK
Fly overnight from London Heathrow to Colombo.
Day 2
Galle
On arrival (usually in the afternoon), you'll be met by your TransIndus guide and driver, and transferred to Galle, on Sri Lanka's southwestern tip, where you'll spend two nights.
Day 3
Galle
Shake off any remaining travel fatigue with a day's sightseeing in Galle and nearby beaches.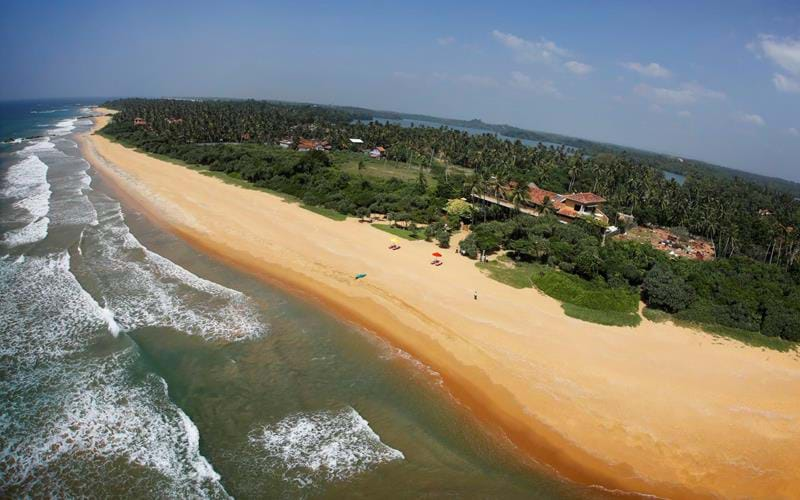 Jutting like a small peninsular into the Indian Ocean from Sri Lanka's southwestern tip, Galle is a picturesque, colonial-era fortified town acclaimed as the finest of its kind in Asia. The 18th-century Dutch walls, bastions, ramparts and gateways form a charismatic backdrop for easy ambles around the narrow lanes of old town, lined with pretty colonial-style houses and mansions. A charming jumble of cafés and shops offer excuses to linger. The area also holds a number of fine beaches – you could well be staying in a luxury hideaway right next to one.
Day 4
Mirissa
Drive a short way down the coast to Mirissa for an overnight stay.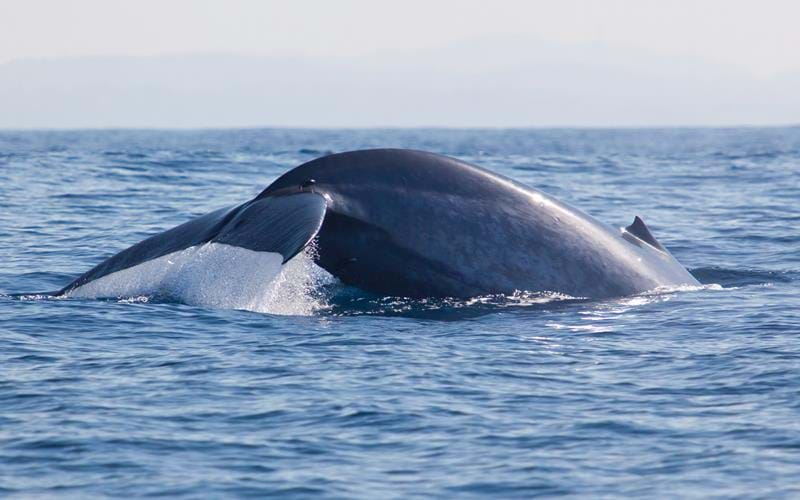 Backed by a dense stand of coconut palms, this small but beautiful gold-sand beach is especially pretty after dark when its lantern-lit waterfront restaurants get going, serving up some of the island's finest seafood. It's also the best place to go whale-watching in Sri Lanka, with majestic blue and sperm whales regularly sighted just a few miles out to sea.
Accommodation Options
Day 5
Yala National Park
Join a whale-watching cruise in the morning, before heading northeast of Yala National Park, where you spend two nights.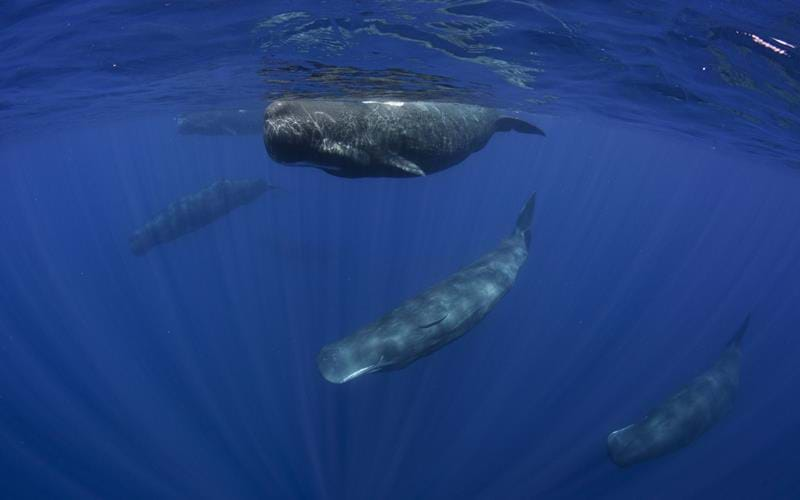 November–April is the whale watching season along this stretch of coast. Five species are regular visitors: Blue whales, Bryde´s whales, Sperm whales, Fin whales, and sometimes Killer whales, along with four species of dolphin. Marine turtles, Bluefin tuna and flying fish also put in regular appearances.
Accommodation Options
Day 6
Yala National Park
Enjoy a full day of game drives inside the park today.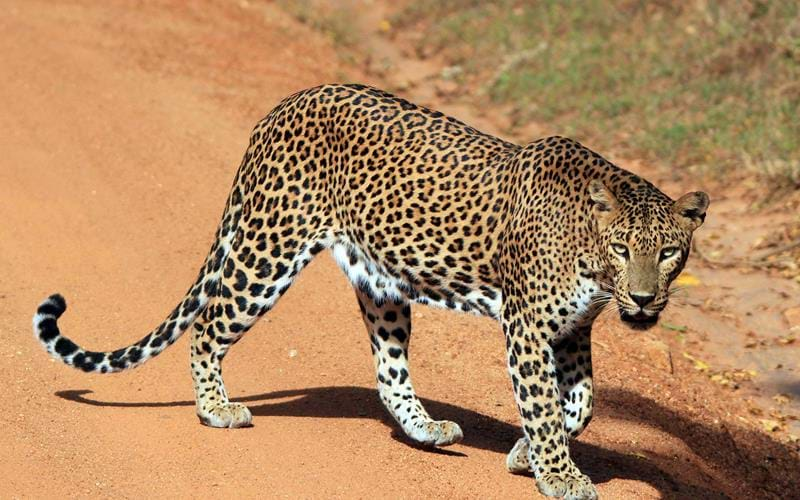 When it comes to spotting Sri Lanka's leopards, the dry woodlands and scrub of Yala National Park are unsurpassed. It's the country's oldest and most popular reserve, with varied landscapes ranging from forest, parkland, rocky outcrops, small lakes and lagoons to coastal dunes. Despite the prolific birdlife, herds of roaming elephants and chances of spotting the elusive sloth bear, most visitors come here to see the leopards. There are an estimated 35 of them – among the highest population densities anywhere in the world – and you'll stand a much better chance of a sighting if you stick around all day. Crocs and elephant are also plentiful.
Day 7
Udawalawe National Park
Drive to Udawalawe for a two-night stay.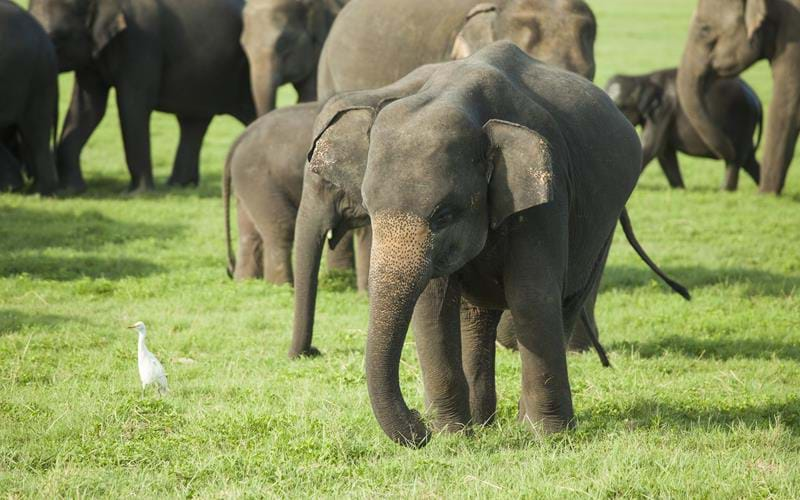 Dominated by extensive plains interspersed with occasional hills and rocky outcrops, Udawalawe National Park encompasses a tract of savannah grasslands interspersed with marsh and lagoons – an ideal habitat for around 200 species of birds, and the park's 600 resident elephants. Other creatures you are likely to encounter include various wild cats and leopard, several species of deer, jackals, civets and boar. The nearby Elephant Transit Home cares for orphaned calves before their reintroduction to the wild.
Accommodation Options
Day 8
Udawalawe National Park
Enjoy a full day of game drives inside the park today.
Day 9
Sinharaja Forest Reserve
Drive across Sri Lanka's southern Dry Zone to reach the Sinharaja National Park, the island's last pristine tract of rainforest, where you'll spend two nights.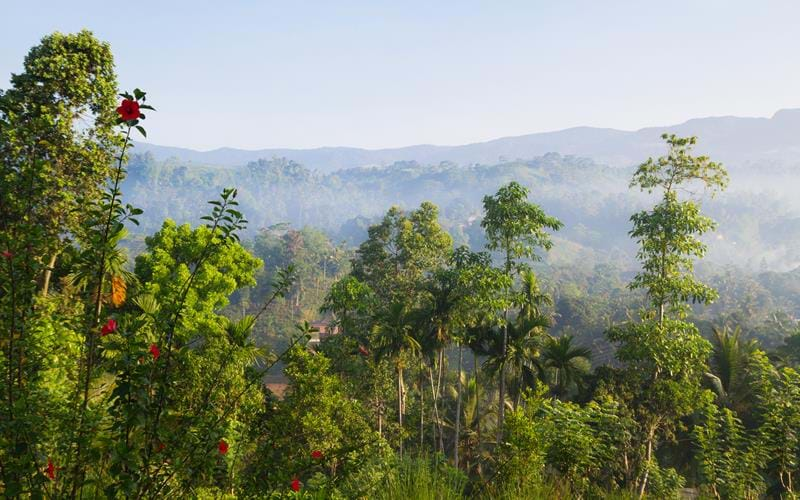 In complete contrast to Udawalawe's relative aridity, Sinharaja is damp, dense and extraordinarily fecund. Birders will relish the chance to watch mixed flocks foraging – a record 48 species have been noted feeding together on occasions. Several nature trails ranging from gentle walks to strenuous full-day hikes lend a wonderfully intimate if not soggy experience of this special forest. You'll encounter numerous kinds of reptiles (21 of the island's 45 endemics are present here).
Accommodation Options
Day 10
Sinharaja Forest Reserve
Join guided safari walks through the rainforest in the morning and evening.
Day 11
Colombo
Drive up to the capital, Colombo, for a one-night stay; enjoy a guided tour of the city's sights in the afternoon.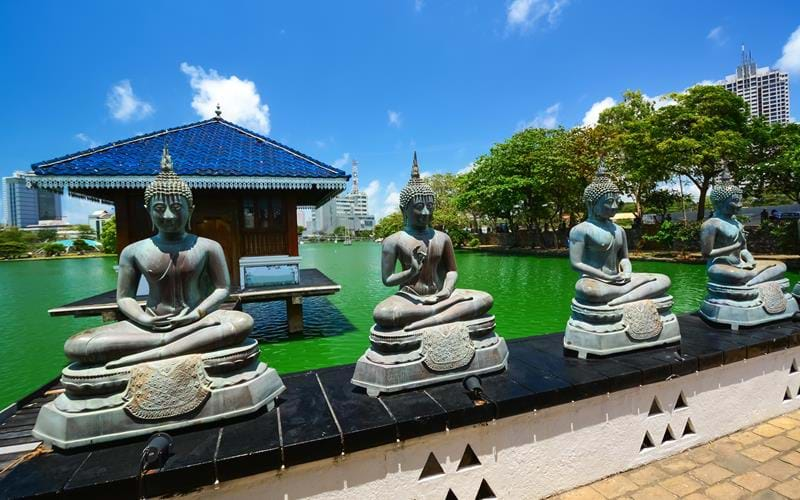 Despite a lack of formal sights, the city is a satisfying place to bookend an itinerary. The banking enclave known as 'Fort' ‒ the original Dutch and Portuguese hub ‒ is a curious blend of modern offices and 19th-century streets occupied by hotels and stores. Alongside it, Pettah is a busy market area dotted with churches and mosques. There's more refined shopping ‒ and this is a great way to conclude a holiday ‒ at the dainty boutiques and upmarket shops of Kollupitiya and Bambalapitiy.
Accommodation Options
Day 12
Colombo
Fly back to UK, arriving the same evening.
Tailor-made Tour

12 days from £3397 per person
What's included

✓   International flights from London
✓   10 nights accommodation
✓   All internal transportation and transfers
✓   English-speaking guides
✓   Breakfast daily
✓   Entrance fees to sites and monuments listed in tour itinerary
Places and Experiences in this tour
Plan your 2022 Adventures
With the world now largely open again, now is the time to begin planning your 2022 adventures in Asia. Our Travel Specialists are ready to take your call and discuss the adventure you have spent the last 2-years dreaming of.
Or call us on 0208 566 3739
TransIndus Brochures 2022
Join our mailing list