Sri Lanka 14.04.2014 Transindus
Sri Lanka's bustling, chaotic capital, Colombo, is a real mishmash of the country's past and present. Its fast pace is a real contrast to any other destination you'll come across here, meaning it offers quite a different experience to the rest of Sri Lanka.
It's also a common stop on tours of Sri Lanka, so today we're going to give you some ideas for how to make the most of a day in this lively capital.

Hit the Pettah markets 
Among the highlights of Colombo is the Pettah markets, where you can encounter a mixture of different cultures, including Tamil and Muslim. Everything from fresh produce to household goods can be found when browsing these bazaars - though, of course, this is a place to come to as much for the experience as for the shopping, if not more so.
The streets here are tightly packed, and you'll come across something new at virtually every turn. Expect to see the contents of local stores spilling out into the streets, mosques and temples in between the shops and much more.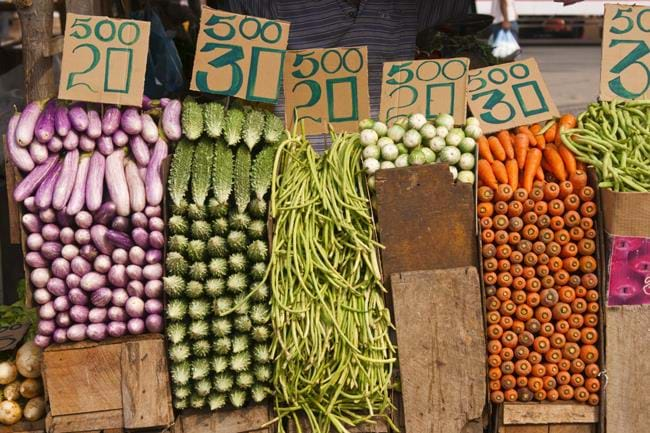 Explore Fort 
Don't be deceived by the name - Fort is in fact an area of the city, rather than an actual fort (though, confusingly, once upon a time it was indeed a fort!). Come here and you can see a strange mix of old and new - think Colonial-era buildings and bolder, more modern structures.
Among the highlights is the Old Dutch Hospital, which dates back to the 1600s. It has, however, since been really well restored, and is now a vast complex where you'll find a great mix of little cafes and shops.
It's also worth heading over to the clock tower - formerly a lighthouse - which you'll find standing at the junction of Chatham Street and Janadhipathi Mawatha.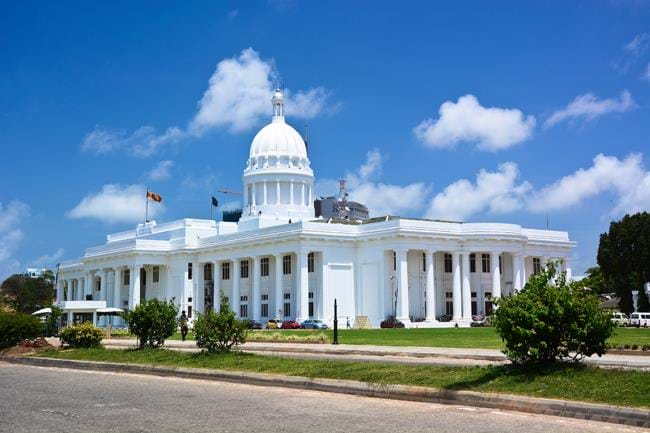 Have lunch at the Pagoda Tea Room 
If you're a music lover you might recognise our lunch suggestion, the Pagoda Tea Room, which featured in a Duran Duran music video. It's also one of the oldest places to eat in the city and serves up great food, so there are plenty of reasons to make this your lunch venue.
Delicious pastries form the bulk of the menu here, but there's also a lot of traditional national dishes to choose from too. If you're after a quintessentially Sri Lankan dining experience, order rice and curry. The portions are typically very large, so this should certainly keep you going for the rest of the day.

Browse the National Museum 
After lunch, pay a visit to the fantastic National Museum, which is possibly the top museum in the country. The array of exhibits here makes this place utterly arresting - one minute, you'll be whisked to the country's ancient past with carvings, statues and other artistic artefacts, while the next you'll be walking through the Colonial period looking at guns and swords.
An incredibly grand royal throne and antique demon masks are just some of the other gems you'll find tucked away in the galleries here.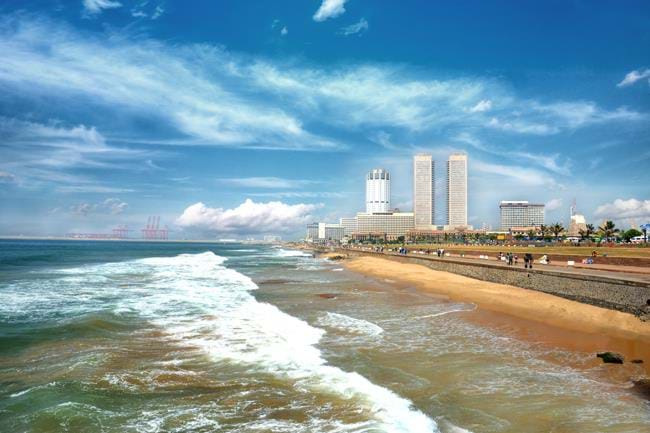 Take a stroll through Galle Face Green 
There's no place better for a late-afternoon stroll than Galle Face Green, which is just south of Fort. This beautiful lawn is an immensely popular spot for everything from walking and jogging to kite-flying and cricket.
With the ocean running along one side of it, the green is perfect for a tranquil walk - and you can do a spot of people-watching at the same time. It's also a fantastic place to watch the sunset (if you can, go and get a drink on the verandah of the Galle Face Hotel, as it has particularly good views).
As well as being scenic, the green is historic too - it was originally created as a means of giving Fort's defensive cannons a clear line of fire.

Eat at Ministry of Crab 
Round off your day with a delicious meal at Ministry of Crab. This high-end restaurant, as you will have guessed, specialises in crab dishes - something that's actually quite a rarity in Sri Lanka, because the majority of the crabs it fishes are exported, rather than sold in the country itself. The food here is gorgeous, and you can expect a great range of choice.