Sri Lanka 25.10.2019 TRANSINDUS
This weekend, Sir David Attenborough returns to our screens with the highly anticipated 'Seven Worlds One Planet' nature documentary that promises to tell "unknown, unseen and unexpected wildlife stories" from across the world's seven continents.
It got us thinking about the incredible diversity the world has to offer and how you can find so much of this diversity in Asia. In fact, we think it's possible to find a slice of each continent in this one alone and here we offer you an Asian alternative to a selection of continental highlights.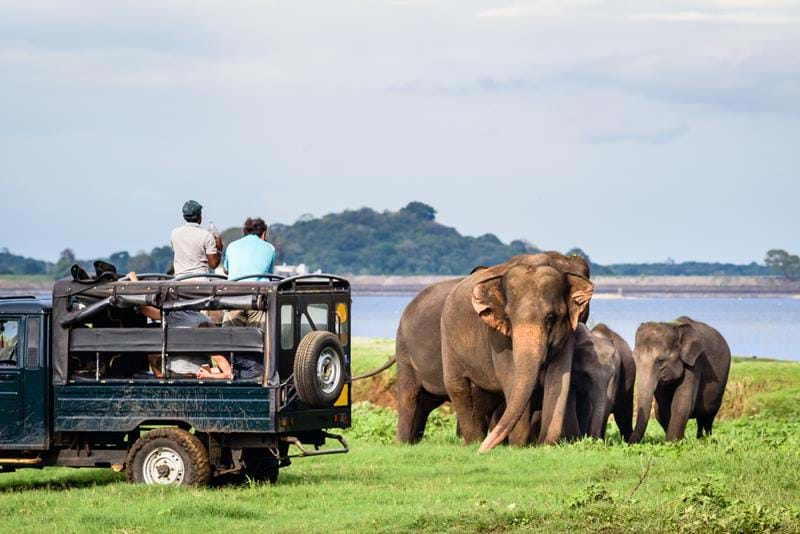 Find Africa in Sri Lanka
Home to the world's largest concentration of leopards and healthy-numbered herds of elephant, as well as sloth bear, deer, langur, crocodiles, whales, dolphins and turtles, Sri Lanka easily rivals Africa when it comes to wildlife offerings.
The island's ecosystems are equally as varied with lowland rainforests, thorny scrubland and mangroves to name but a few. And within the national parks and nature reserves that protect these delicate environments are an ever-growing selection of luxury tented camps and eco-lodges that help define the safari experience.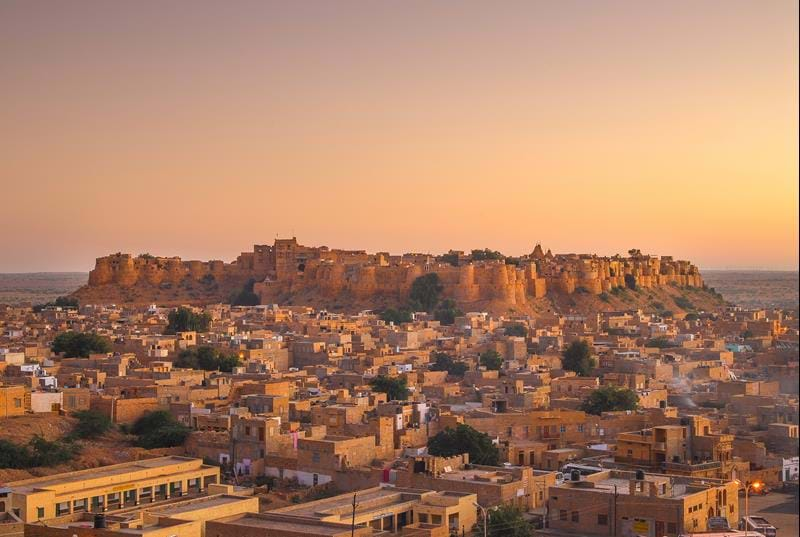 Find Australasia in India
The sprawling hilltop citadel of Jaisalmer Fort in India's state of Rajasthan rises above the Thar Desert in a spectacular vision of yellow sandstone. In a similar fashion, the sacred sandstone monolith of Uluru dominates the flat lowlands of Australia's Red Centre. And like the deserts of Rajasthan, camels are never too far away.
 
Another similarity between these two countries is the opportunity to traverse arid desertscapes by luxury train. Whereas in Australia you can cross the Nullabor from Perth to Sydney, in India you can journey from Mumbai to Delhi via the highlights of Rajasthan, all the while enjoying the romance of rail travel.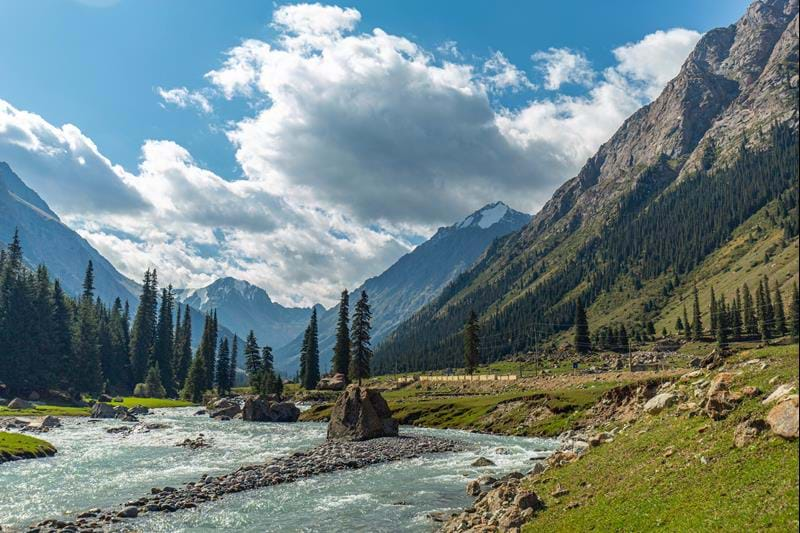 Find North America in Kyrgyzstan
The vast wilderness of northern Canada conjures images of pristine pine forests meeting crystal-clear lakes that reflect the snow-capped peaks of towering mountains. It's a picture you'll encounter throughout Kyrgyzstan, a land-locked country that is practically unspoilt by the modern age.
And while the native tribes of North America's coldest reaches built igloos to protect them from the elements, the nomadic peoples of Kyrgyzstan continue to use traditional yurts as their preferred abode, available for you to experience on an overnight camping excursion.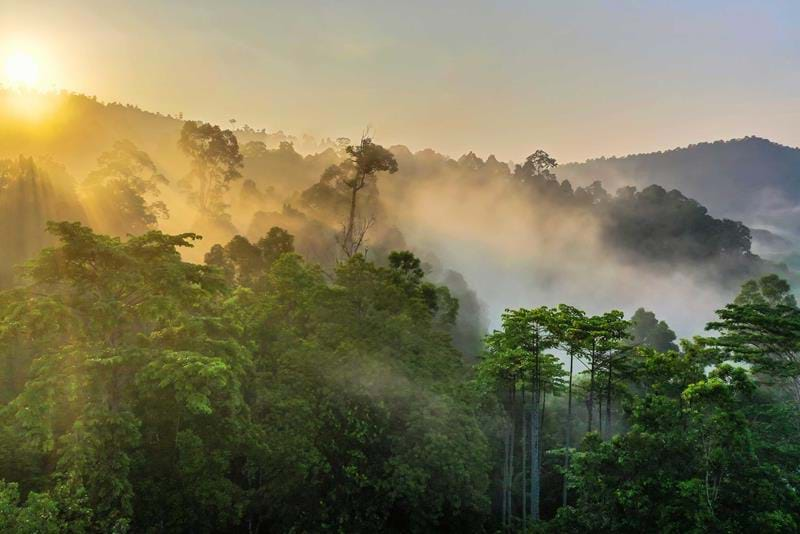 Find South America in Borneo
Rainforests are often referred to as the 'lungs' of our planet and perhaps no rainforest is as well-known as the Amazon. Covering a large portion of South America, it's home to a staggering variety of trees, plants and animals.
The rainforests of Borneo cannot match the Amazon in size but at almost three times its age, this island jungle is equally as important. And like its counterpart, is home to colourful indigenous peoples who live a way of life that has changed little over the passing decades.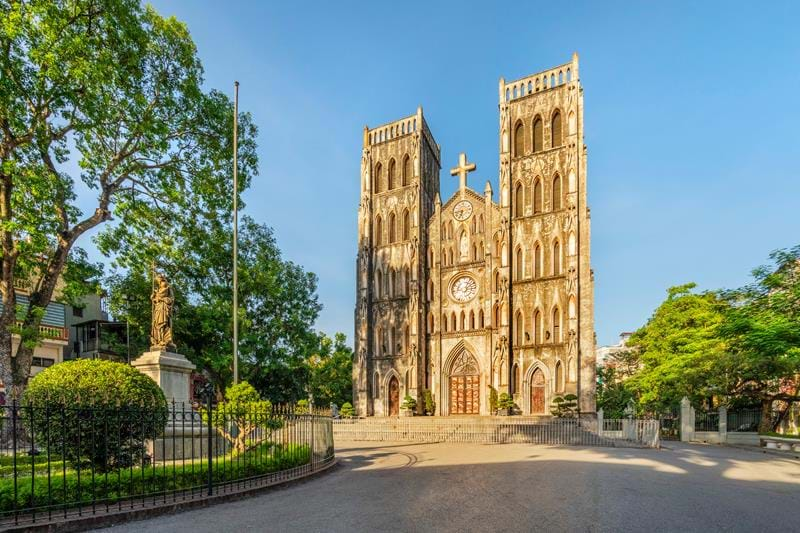 Find Europe in Vietnam
As a former colony of France, you do not have to travel far in Vietnam before stumbling upon a 19th-century Gothic church, a Renaissance-inspired post office, a colonial opera house or a charming former officer's house.
It's not just the architecture that will appeal to Francophiles either, as the French left their mark on Vietnam's cuisine too. Coffee is now ubiquitous and Vietnamese baguettes – known as 'banh mi' – are found on practically every street corner.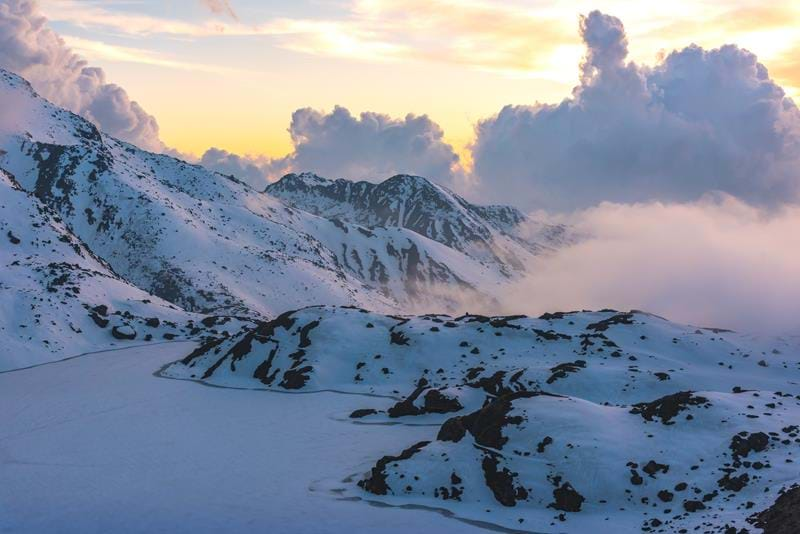 Find Antarctica in Nepal
You will not find polar bears or icebergs in Asia, but the Himalayan Kingdom of Nepal is home to a startling landscape of snow-covered mountains, dry valleys and mighty glaciers that could, if only for a moment, transport you to the icy continent of Antarctica.
The higher up you go in Nepal, the more other-worldly the scenery becomes and the lower the temperatures drop. And although nowhere can truly compete, if the South Pole remains too expensive a voyage, the Himalayas are a worthy land-based alternative.
If you would like to discover any of the 'Seven Continents in Asia', contact our team of experts to start planning your tailor-made holiday.