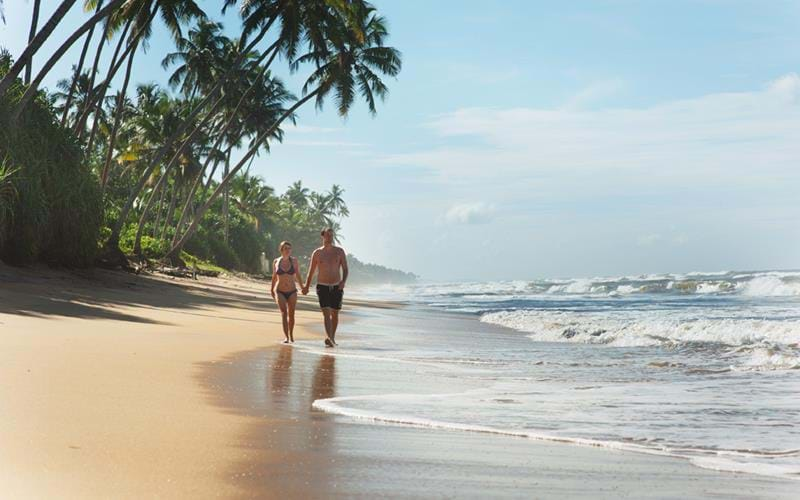 Best Honeymoon Hotels in Sri Lanka
Sri Lanka 13.05.2020 Transindus
Our in depth list of the best Honeymoon Hotels in Sri Lanka. The country boasts a wealth of romantic hideaways in wonderfully exotic locations. Sri Lanka is the perfect honeymoon destination. With a fortnight to spare you can take in most of the island's highlights, from the pick of its tropical beaches to the ancient monuments and nature reserves of the Cultural Triangle, via the lush heights of Tea Country. We've some great suggestions for romantic places to stay, whether you're planning a honeymoon to Sri Lanka in summer or the depths of the British winter.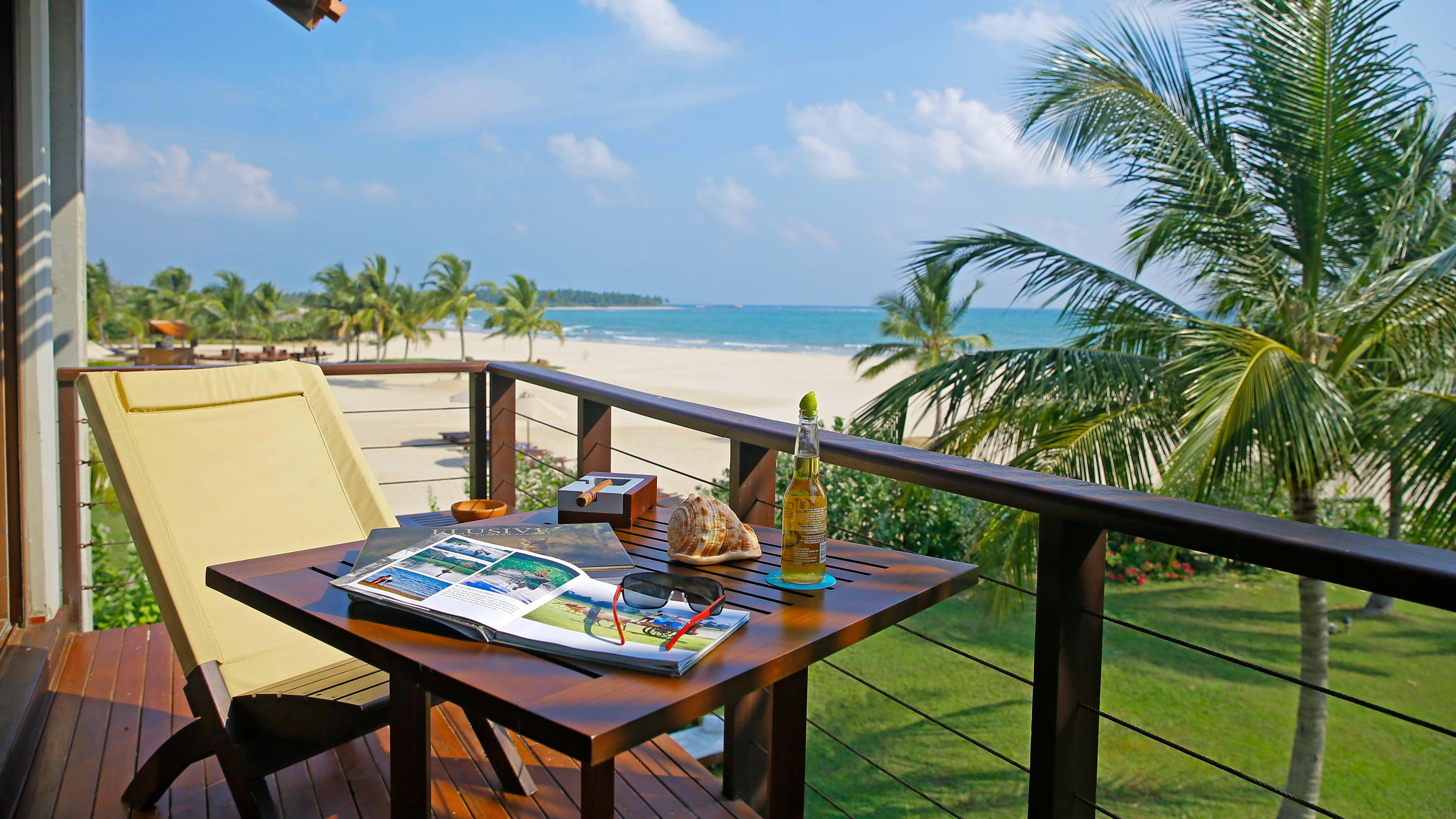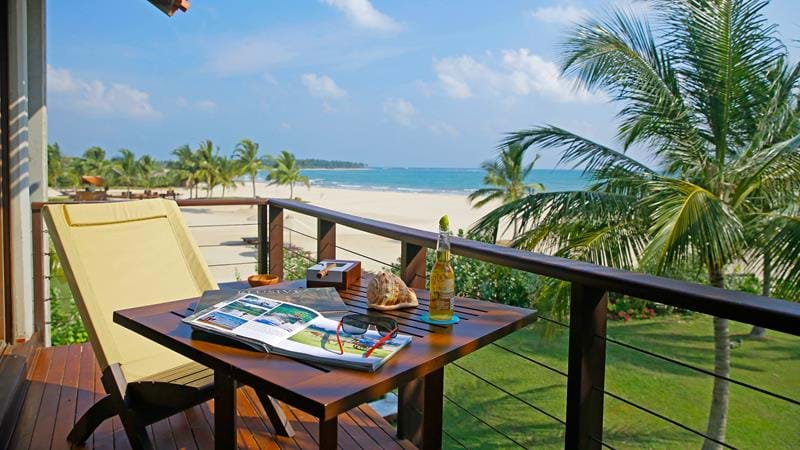 Uga Bay, Passikudah
Among our most popular honeymoon options are the beach villas at this luxurious resort on Sri Lanka's east coast. The best time to travel to Passikudah is around June–August where the weather is perfect and when Passikudah's transparent water sparkles at its turquoise.
Find out more about Uga Bay, Passikudah here.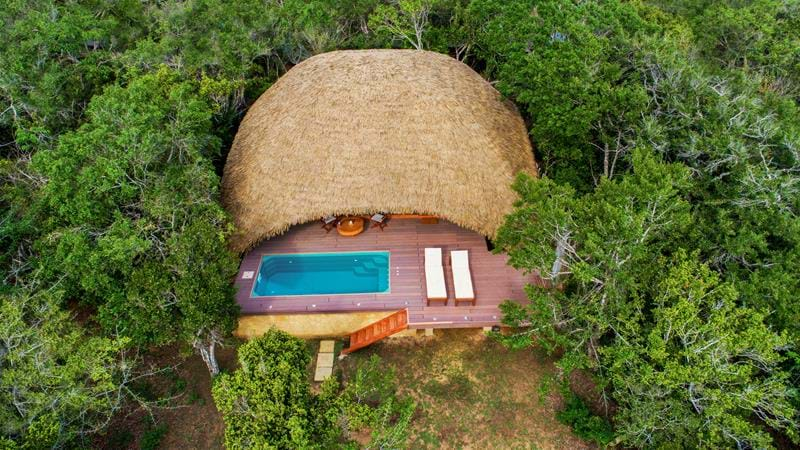 Chena Huts, Yala National Park
Curl up in a king-sized bed beneath a canopy of palm thatch, deep in the mangrove forest of Sri Lanka's south coast. This boutique eco retreat enjoys a perfect location behind a wild stretch of beach, within easy reach of Yala, the island's principal nature reserve. You can take early safari rides out into the national park, spotting wild elephants, leopards and so much more. In the afternoon, relax on the private beach listening to the sounds of the waves crashing on to the sand and the birds in the trees or enjoy your private pool - every cabin has it's own. In the evening, candle lit sun downers or another wildlife tour.
Find out more about Chena Huts in Yala National Park here.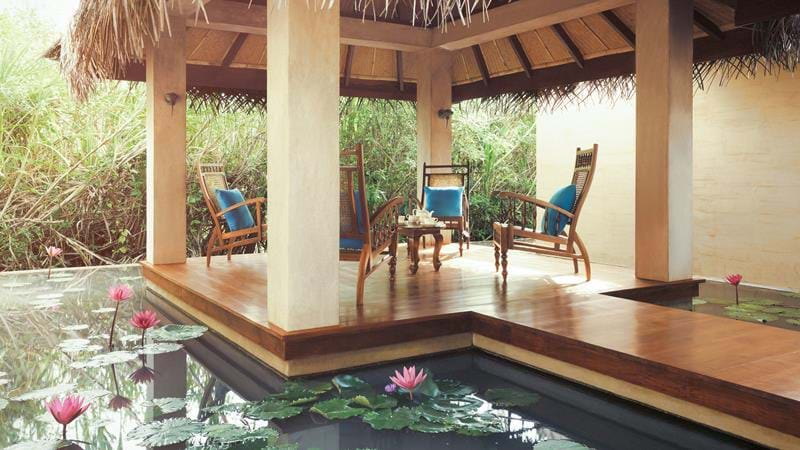 Jetwing Vul Uyana, Sigiriya
With luxurious four posters on plinths and bathtubs as large as plunge pools, the villas in this stylish resort in the Cultural Triangle are surrounded by paddy fields and forest filled with wildlife. Just a few miles from Sigiriya Fortress, it's the perfect hotel for honeymooners to enjoy in between a spot of sightseeing. It's eco-luxury credentials and commitment to sustainability allow for guilt-free travel and it's beautiful spa dedicated to traditional ayurvedic and naturopathic treatments allow for romantic couples massages.
Find out more about Jetwing Vul Ugana in Sigiriya here.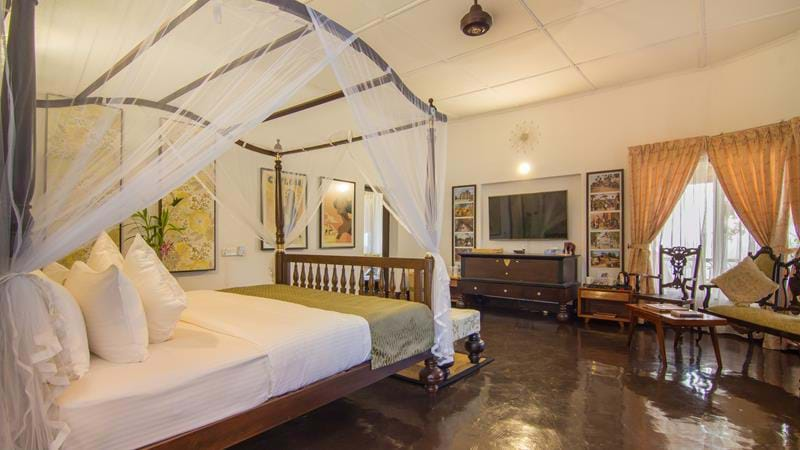 Elephant Stables, Kandy
This colonial-era mansion on the fringes of Sri Lanka's cultural capital holds just eight rooms, allowing for the most intimate of honeymoon experiences. Each room is decorated in its own unique style with a nod to the colonialism of the past. Most of the rooms also boast wonderful views of the Knuckles mountains. Why not really push the boat out for some exclusive luxury and rent the exclusive Sir David Lean villa, 2km away in the depths of countryside, which comes with its own chef and butler!
Find out more about Elephant Stables, Kandy here.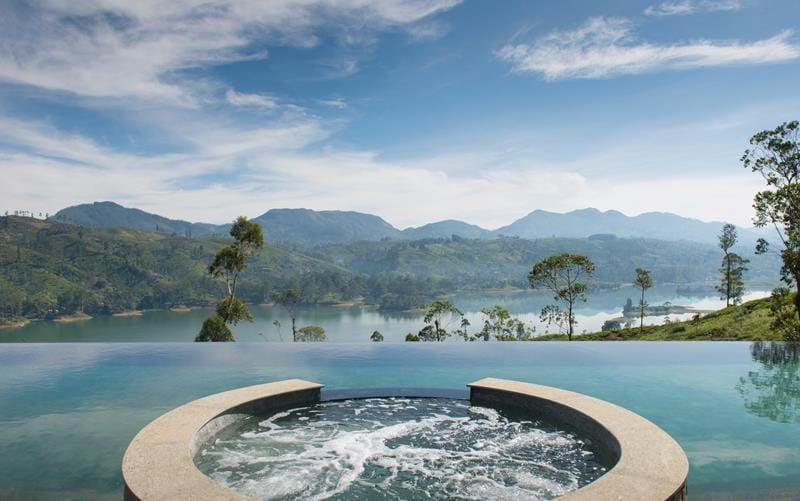 Ceylon Tea Trails, Tea Country
If you want to wallow in colonial era nostalgia, high in the hills of the interior, these immaculately restored tea planter's bungalows are the ideal place to do it! One of our favourite plantation retreats in Asia, each of its four properties has been furnished scrupulously 'in period', with wood-panelled drawing rooms and claw-foot bathtubs. Each bungalow has state-of-the-art spring-fed pools in their grounds with jaw-dropping views of the surrounding tea country and their own butler service, catering to your every romantic whim. From Ceylon Tea Trails, you can hike up to a quiet scenic spot for a fully serviced picnic lunch - think four courses with wine.
Find out more about Ceylon Tea Trails here.

The Fort Printers, Galle
Silk curtains and lustrous hardwood floors set the tone of this handsomely refurbished former print works, whose villas provide a stylish, cosy base from which to explore the pretty port town of Galle where hours can be spent exploring the backstreets which are these days chok-full of funky little chops and cafés. 
Find out more about the Fort Printers in Galle here.

Reef Villa, Wadduwa
The most romantic property on the southwest coast, Reef Villa makes an ideal first landfall or last stay in Sri Lanka before heading to the airport. Churning surf pounds its endless, empty beach – ideal for long romantic walks with a significant other – and the villas, set in lush tropical grounds and lily ponds, are filled with exotic antiques and memorabilia from across Asia. Stay in the Lily Pond Suite - it's only accessible by hopping across the lily pond.
Find out more about Reef Villa in Wadduwa here.

Gal Oya Lodge, Gal Oya National Park
This remote lodge, buried deep in the island's interior amid some of its most arresting mountain scenery and on 20 acres of private property, was one of our best recent finds and perfect for honeymooners wanting to get a little off the beaten track. Huge picture windows and wrap around verandas in its snug eco bungalows yield superb views, for both sunrise and sunset, while remaining private. Al fresco bathrooms complete the exclusive luxury but the top attraction of Gal Oya Lodge, boat safaris on Sri Lanka's largest lake. You may even spot swimming elephants.
Find out more about Gal Oya Lodge in Gal Oya National Park here.

98 Acres, Ella
The ultimate Sri Lankan lovenest: a thatched chalet on stilts overlooking a dramatic valley to the Ella Gap and Adam's Peak. These come in six categories, but all are designed in a fresh, earthy style that blends superbly with the landscape, creating an exclusive, intimate atmosphere while remaining open to a vast sweep of tropical landscape. Hire out a helicopter for a day to explore some of Sri Lanka's most famous attractions by air. Dramatic views of lush green and rolling hills will be some of the first views you see and the experience will be completely unforgettable.
Find out more about 98 Acres in Ella here.