Sri Lanka 16.08.2019 TransIndus
From luxury campsites to fully fledged safari lodges, Sri Lanka's parks offer a great choice of quality accommodation. This dozens of unique wildlife experiences in Sri Lanka, wildlife enthusiasts will be delighted with the options available to them and it's even possible to have a camp erected especially for you in some of the country's most popular reserves to get you to the heart of the action. Here we've picked out some of our favourite safari accommodation options in Sri Lanka.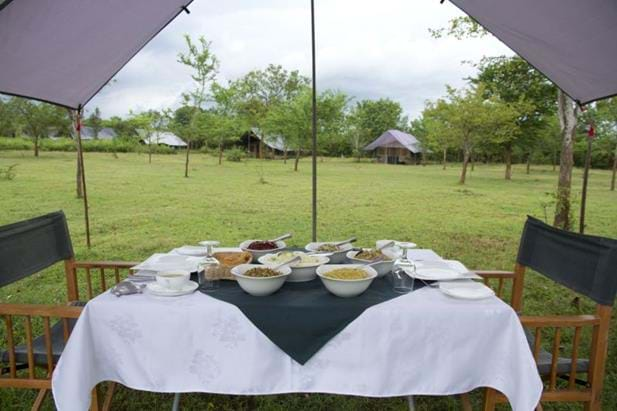 Mahoora Camping
Where: Multiple national parks across Sri Lanka
Why we like it: Mahoora have set up their wonderful minimal-impact, eco-camp sites at most of Sri Lanka's national parks. Accommodation comes in what might be described as 'boutique tents', complete with en-suite bathrooms and designer touches. Jeep safaris with expert naturalist-guides yield the best possible insights into Sri Lanka's flora and fauna.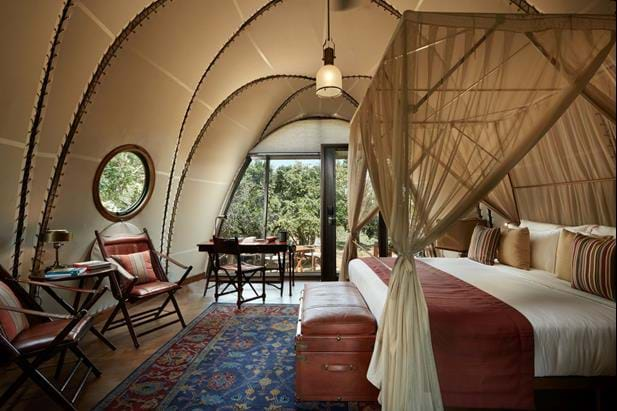 Wild Coast Lodge
Where: Yala National Park
Why we like it: One of the best places to view wildlife in Sri Lanka, Yala National Park is a must-visit on a first trip to the island. At a wonderfully remote location amid the bushland of the south coast, the Wild Coast Lodge is by far the loveliest option in Yala National Park. You sleep in luxuriously furnished canvas pods, inspired by the shape of the area's distinctive granite boulders, and which have luxurious interiors featuring four posters, Persian rugs over teak floors and deep, copper bath tubs. Some even have their own plunge pools overlooking beach – heaven after a hot safari drive!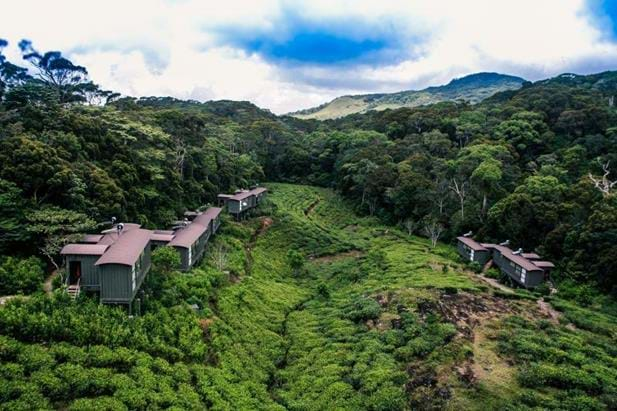 The Rainforest Eco Lodge
Where: Sinharaja Forest Reserve
Why we like it: Made entirely from recycled materials, the 16 chalets at the Rainforest Eco Lodge overlook the tree canopy and surrounding tea gardens of Sinharaja – especially atmospheric when the mist swirls in at dawn. Their interiors are spacious and cool, with bamboo panel walls and floors made from old railway sleepers, and each has its own living area and deck, as well as bedrooms and bathroom.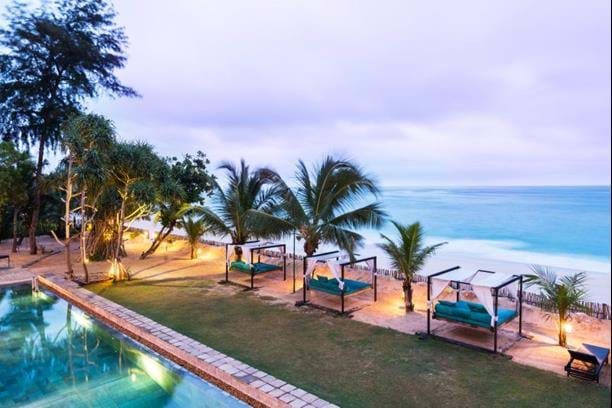 Lantern Boutique Hotel
Where: Mirissa
Why we like it: Although not a safari lodge, this is our current favourite option for anyone wanting to base themselves in Mirissa for the whale watching. A chic, contemporary guest house only a few steps from the beach, the Lantern has a refreshingly informal feel – more like a family guest house home than a smart hotel. There's a good sized pool. The open-kitchen restaurant offers a sophisticated gastro menu. And the location, next to one of the most beautiful and quiet beaches on the south coast, couldn't be better.
Gal Oya Lodge
Where: Gal Oya National Park
Why we like it: Featured in our list of the best hotels for honeymooners in Sri Lanka, this hotel is located in one of Sri Lanka's remotest and least visited wilderness areas, this intimate lodge in Gal Oya National Park is spread across 20 acres of lush evergreen forest and open savannahs. Each of the bungalows have been built with sustainable materials and situated to take full advantage of the surrounding landscapes. Unique experiences offered here include nature walks with the local Vedda community - indigenous people to Sri Lanka. There's few better places to get off-the-beaten track in this corner of the island.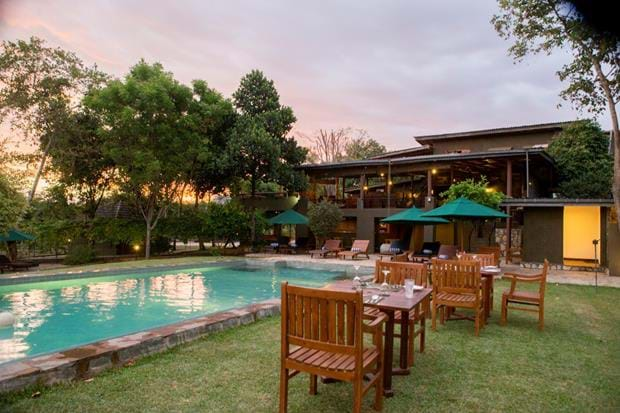 Kalu's Hideaway
Where: Udawalawe National Park
Why we like it: Only 10 minutes away from the gates of Udawalawe National Park, this eco-friendly property is our top choice for those wanting quick access to the local wildlife. It's surrounded by beautifully manicured gardens and wild forest and guests can soak up the views beside the attractive outdoor swimming pool or from their private balcony. With just 14 rooms, including a chalet, the hotel is small enough to feel cozy and welcoming.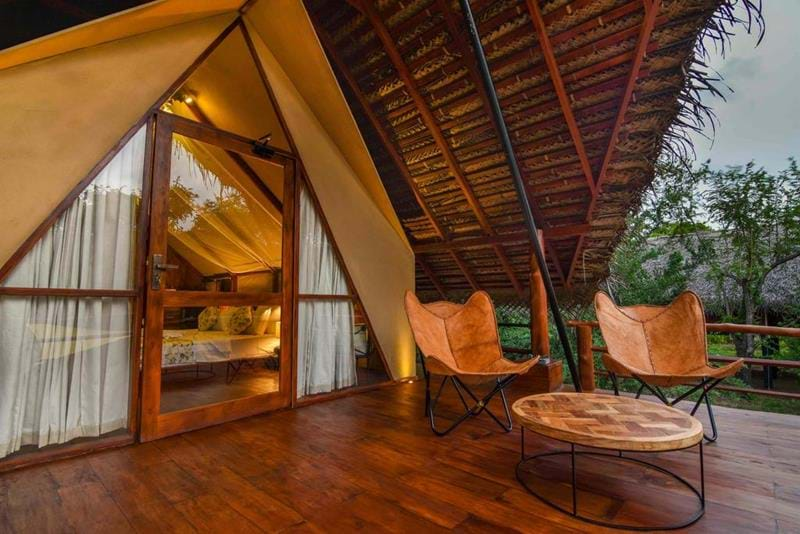 Thamaravila by Elephant Stables
Where: Wilpattu National Park
Why we like it: Hidden among the jungle just a short distance from the entrance to Wilpattu National Park, these luxury tented chalets deliver a safari experience in style. Raised high above the ground, the unique chalets feature an open air deck, traditional coconut thatched roof and all the necessary modern conveniences. A dining table and set of chairs are laid out beneath the raised platform, providing the ideal spot from which to enjoy breakfast with a soundtrack provided by nature. 
If you'd like to include some of these properties on your wildlife holiday in Sri Lanka, contact our team of experts to start planning your trip.