India 16.06.2015 David Abram
So many and such varied cuisines have evolved in the Subcontinent over the centuries that it's almost impossible to generalize about food in India. The one thing that can be said with certainly is that for anyone accustomed to the kind of dishes served in British curry houses, the sophisticated, multi-layered flavours of authentic Indian cooking can come as a revelation.
Discovering regional specialities is one of the great joys of travelling around the country. In Delhi, Turko-Persian influence is very much to the fore. Refined in the courts of the Mughal emperors, Mughlai cuisine tends to be as complex and elegant as the Indo-Islamic architecture. Mutton, lamb and chicken – ground with subtle blends of spices into kebabs, served in creamy sauces made with powdered cashews, almonds and dried fruit, or flash-baked in a traditional clay tandoori oven – are the mainstay, along with aubergines, okra (lady's finger) and more-ish dals made using a variety of different pulses. To mop these delicious concoctions from the plate, piping hot nan breads or thinner rotis or chapattis are never far away.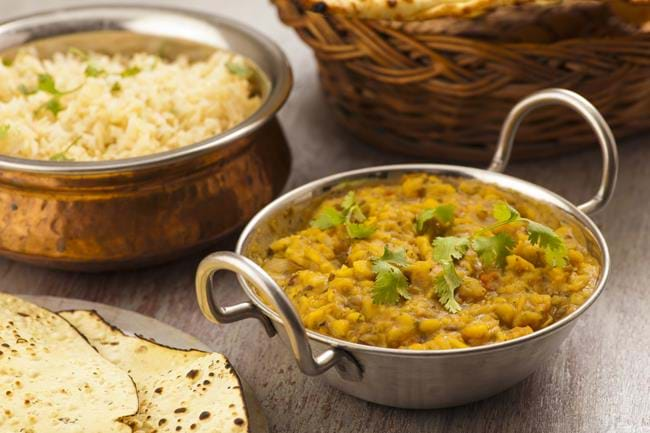 After a selection of milk sweets or rice-based desert flavoured with sugar cane and saffron, a pan masala is the usual digestive. An arcane blend of condiments and nuts folded into a betel leaf with a delicate wrap of silver leaf, this explosion of pungent, exotic flavours is like imbibing the intensity of India in a single mouthful.
Down south, rice forms the basis of most meals. In Kerala and Tamil Nadu, it's traditionally served on a waxy green banana leaf, along with a dozen or more preparations, each based on a different vegetable, meat or fish, and distinctive blend of spices. In addition to cumin, coriander and turmeric, fresh curry leaves, cardamom and the sour overtones of tamarind supply the signature tastes.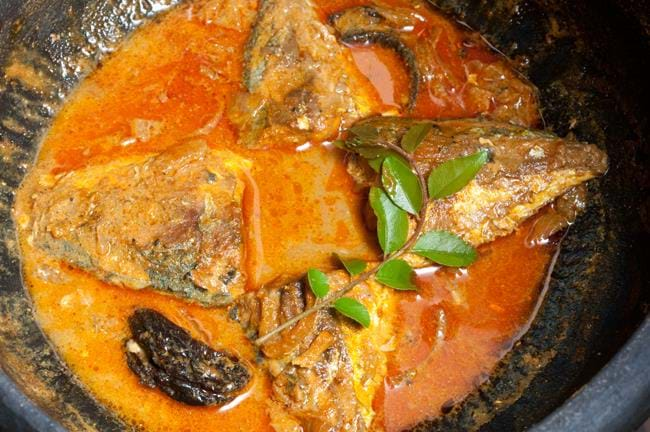 Certain regional styles are popular nationwide. Hyderabad and Lucknow are both famous for their elaborate, Persian-inspired dishes, such as biryanis, keemas and pulaos, while the Bengalis are known for their river fish, served in mustard-rich sauces. In Kerala, the backwaters provide tasty fish such as karimeen (pearlspot), and duck is popular among the region's Syrian Christians. Seafood lovers will also find plenty to get excited about in Konkan restaurants, specializing in the cuisine of the southwest coast, where tiger prawns, crabs and succulent kingfish or pomfret are prepared in firey red sauces made with coconut milk and sour kokum.
Wherever you travel, rest assured that the hotels chosen by TransIndus all serve the finest local cuisine – and plenty of Continental options for those times when you've had your fill of spicy dishes.