Myanmar 28.01.2014 Transindus
For most travellers visiting Burma, Yangon is the gateway to the country - and what a gateway it is. Formerly the country's capital and once known as Rangoon, this is a city of spectacular stupas, bustling markets and tranquil lakes. Today, we are going to give you a rundown of the top things for you to see and do while you're here.


Stand in awe of Shwedagon Paya 
Where else would we start than Shwedagon Paya? The most famous building in the city and one of its three most visited stupas, Shwedagon Paya is perched in the north of the city centre, where it can be seen from almost everywhere in Yangon.
And indeed, with its glowing gold plated exterior, you'll find it hard to miss. As well as being coated in gold, it is also encrusted with diamonds and other precious stones, giving it a glittering finish that really does have to be seen to be believed.
Like many of the city's stupas, this one has been rebuilt several times, but it's still believed to be one of the oldest (if not the oldest) in the country.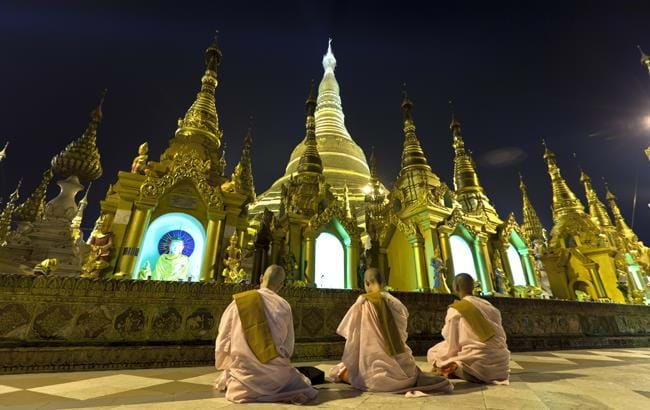 Explore Botataung Paya 
Another of the city's most important payas, Botataung Paya is believed to house hairs from the Buddha himself. What's nice about visiting here is that, because it's not as spectacularly decorated as Shwedagon Paya, it tends to draw fewer visitors, which means you can get a better feel for what it's really like outside of being a tourist attraction. Plus, it's got a pretty impressive waterfront location.
What's also really interesting about this place is that it's hollow and you can go inside - something that makes it decidedly different from most stupas. So, take the time to walk around and see the selection of relics on display, which include a collection of Buddha images.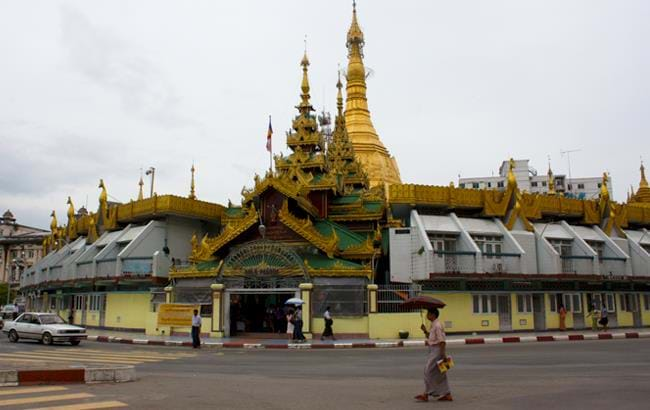 Shop at Bogyoke Aung San Market 
Boasting roughly 2,000 shops, this market is around 70 years old and is a definite must-visit if you want to have a chance to mingle with the locals. The shops here sell almost everything you can think of, making it the go-to place for souvenirs.
What's particularly nice is that you can buy things like authentic hill tribe textiles, which can be a great momento of your time here, as well as antiques, jewellery and slippers (which you'll find come in very handy for visiting temples, since you must always take your footwear off before going inside).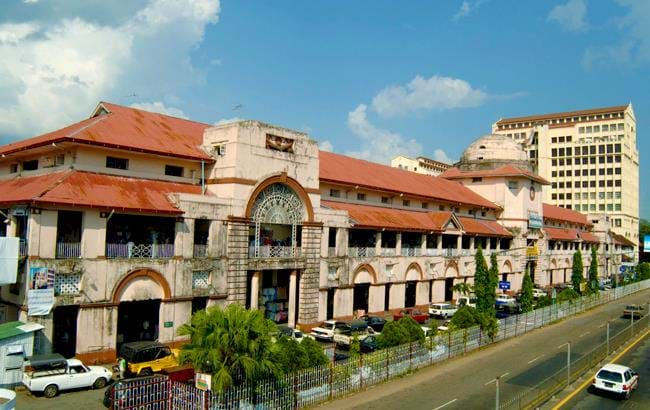 Find the Chaukhtatgyi Buddha 
While a lot of Yangon's attractions are hard to miss, there are a few exceptions to that rule, including the Chaukhtatgyi Buddha. Hidden just north of Shwedagon Paya in a building that resembles a shed, this reclining buddha is one of the most beautiful statues you'll see during your time here. Take a particularly close look at the crown, which is encrusted with precious stones.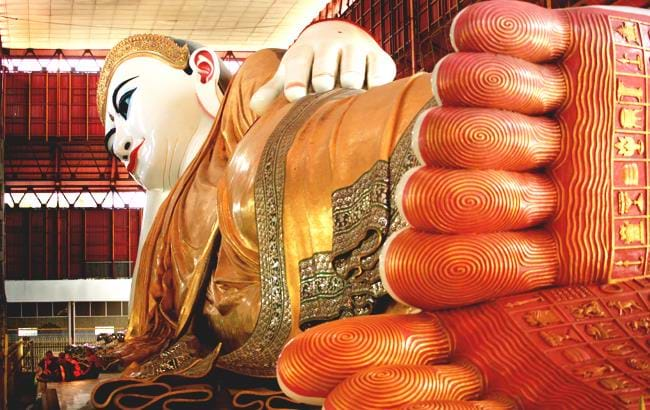 Kandawgyi Lake 
No trip to Yangon is complete without taking a sunset stroll along Kandawgyi Lake, when this spot is at its most scenic. It's next to a road, which means it's not perfectly quiet, but it still manages to be very pretty - especially as you can see the reflection of Shwedagon Paya shimmering in the water.
As a quick tip, you might also hear it referred to as Royal Lake or Dawgyi Khan - so don't get confused if you come across it being called a few different things.