Thailand 02.04.2015 Simon Fransham
As more and more tourism operators move away from offering elephant-riding to tourists, in favour of a more gentle approach to these beautiful animals, we highlight two operations that we would recommend and endorse for your visit to Southeast Asia.
The first is based in northern Thailand, an hour's drive outside of the important city of Chiang Mai. Elephant Nature Park is an award winning organisation that rescues elephants from exploitative situations around Thailand. Khun Lek the founder is passionate about allowing volunteers and visitors into the park to assist, and also to lean about the plight of the elephant in the modern world. The park is set in a rural riverside location, and allows visitors to get close to the elephants in a semi-natural environment. Visitors are encouraged to help bathe the elephant in the river, or feed them, or simply learn about and get to know the many elephants. Elephants are allowed to roam free, and visitors are mere observers, but it is up to the elephants if they wish to interact.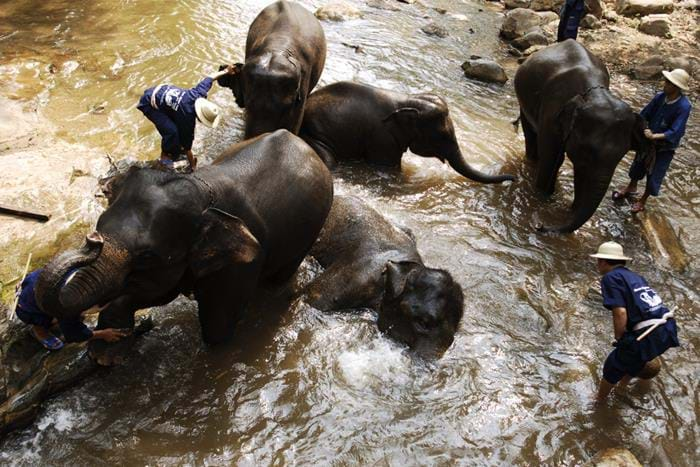 Elephant Valley Project is based near Sen Monorom in the remote Mondulkiri province of Cambodia. Like Elephant Nature Park, it also aims to take-in mistreated elephants and look after them in a semi-natural environment. Visitors are encouraged to hike in the forest with the elephants, observing them interacting in their groups, bathe the elephants, and learn about the elephants. There is also the opportunity to get involved in some farming work; for essential fruit and vegetables for the elephants' diet.
Both centres offer day and overnight excursions, and are perfect if you are looking for an immersive elephant experience, whist supporting very worthy causes in either Thailand or Cambodia.