South Korea 28.04.2020 David Abrams
With it looking more and more like holidays abroad are cancelled until towards the end of summer this year, our minds are beginning to wander to 2021 and where to travel to when borders are open and flights are up and running although it is a little too early to say for sure when exactly any of our destinations in Asia will open their doors to visitors again.
In the spirit of escapism which we all need to foster in these challenging times, we thought we'd indulge in a spot of speculation and – based on current trends and advice from our friends on the ground – try to predict which countries may be 'travel hot spots' in 2021, as the world begins to return to normal.
We start with a country that has been making headlines for lots of positive reasons in recent weeks.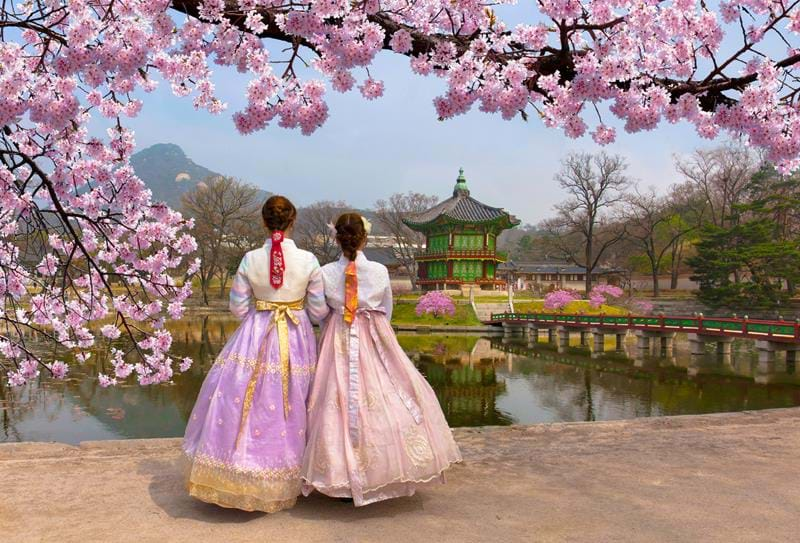 South Korea
There are no "winners" in any pandemic, of course, but one nation has garnered more praise than most for its approach to the crisis. Through its rigorous 'testing, tracing and quarantine' programme, South Korea managed to flatten the Coronavirus curve in just 20 days without having to impose the kind of lockdowns seen in the UK, Europe and US. Even before coronavirus, South Korea was enjoying something of a tourism boom. ABTA had identified the country as the place to travel to in 2020 and we expect to see the destination bounce back fairly rapidly.
Best times for travel to South Korea
Spring (April–June) and autumn (late-September–November) are perfect for enjoying South Korea's striking landscapes and colours.
Why travel to South Korea
With its spectacular national parks, island-studded coastline and wealth of ancient Buddhist temples, South Korea has a mix of outdoor and cultural attractions perfectly suited to the new era of 'socially distant travel'. The nation's principal historic site, the ancient capital of Gyeongju, is a fully 'al fresco' experience, comprising a UNESCO-listed collection of huge burial mounds and pagodas scattered around the foot of sacred Mt Namsan. A network of 1000-year-old pilgrimage paths leads up the mountain to the richly carved and painted Bulguk-sa shrine (8th-century ) – one of Asia's greatest art treasures.
Find out more about our holidays to South Korea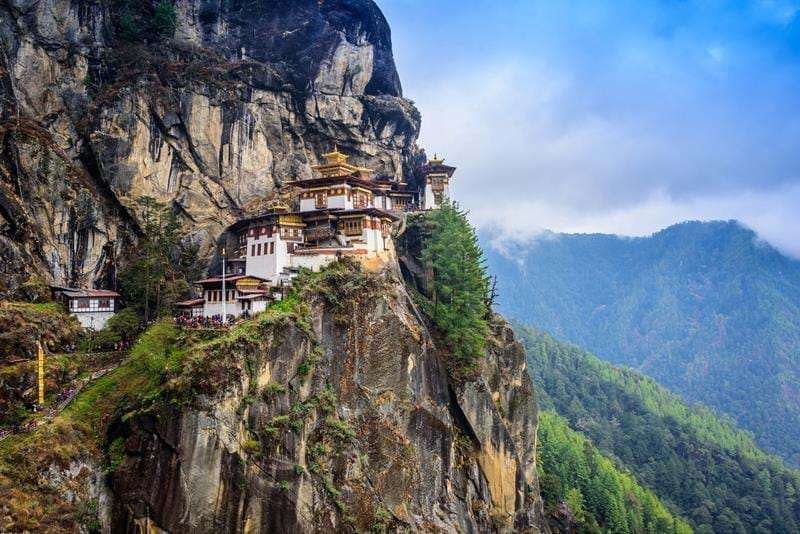 Bhutan
This magical Himalayan Kingdom, sandwiched between India and China, has long remained somewhat at arm's length from its mighty neighbours, and this has worked in its favour during the Coronavirus outbreak. The country has to date only recorded a handful of cases, all of them imported, and local transmission has not occurred, meaning life in its lush, forested valleys and farming villages has been largely unaffected.
Best times for travel to Bhutan
Peak season in Bhutan is March–May, when the rhododendrons are in flower. The Himalayan summits are most visible in October – the recommended period for trekking.
Why travel to Bhutan
Bhutan is somewhere you go to sidestep the crowds. Set amid astonishing scenery, with superb Himalayan vistas and gorgeous traditional architecture, our recommended properties are low-density and luxurious. They're also well placed for day walks through the surrounding cedar forests and hamlets. More committed trekkers can head for weeks up roadless valleys in the east of the country to experience its unique way of life.
As the happiest country in the world, Bhutan is also a perfect destination for health and wellness holidays. Most of our favourite hotels have spas where you rejuvenate and relax, aided by specialist ayurvedic massage therapists and meditation experts, amid some of the world's most glorious landscapes.
Find out more about the Bhutan's distinctive destinations.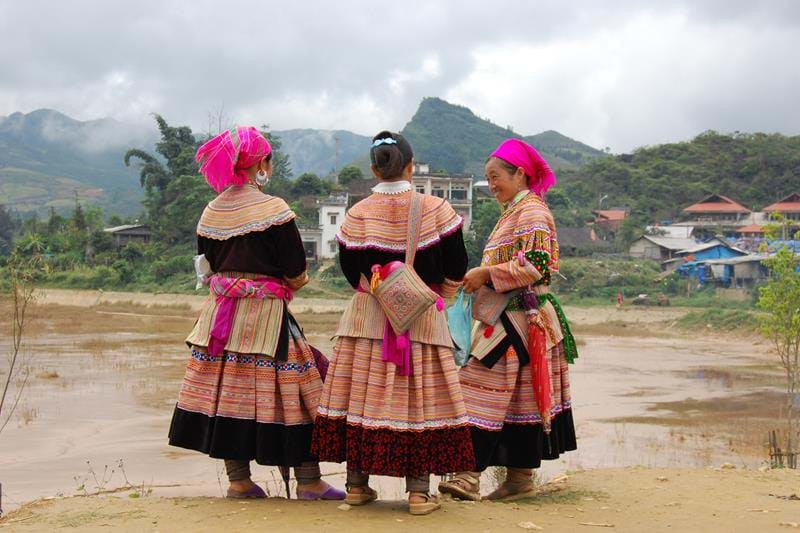 Vietnam
One of the most under-reported success stories in this health crisis has been Vietnam. At the time of writing, the country (with its population of 97 million) had not reported a single fatality from Coronavirus. It has achieved this remarkable feat by imposing the most stringent testing and containment measures anywhere in Asia and we are seeing it begin to open up slowly as social distancing measures are eased.
Best times for travel to Vietnam
That depends on which part of the country you intend to visit. The seasons vary from north to south, and between the coast and the mountains of the interior. December to February are the coolest and driest months. Find out more here.
Why travel to Vietnam
From unspoilt minority villages in the hills of Sapa to heavenly beaches along Vietnam's lengthy coast, picturesque port towns, historic capitals and some world-class karst limestone scenery, Vietnam ranks among Asia's most varied of destinations.
Luxury hotels provide a moment of quiet away from the chaos of the towns where crossing the street and the many motorbikes and tuk-tuks is an adventure in itself. Bowls of rich and warming pho are served up on the street while cocktails can be enjoyed from rooftop bars.
Browse more of our tailor-made Vietnam tours.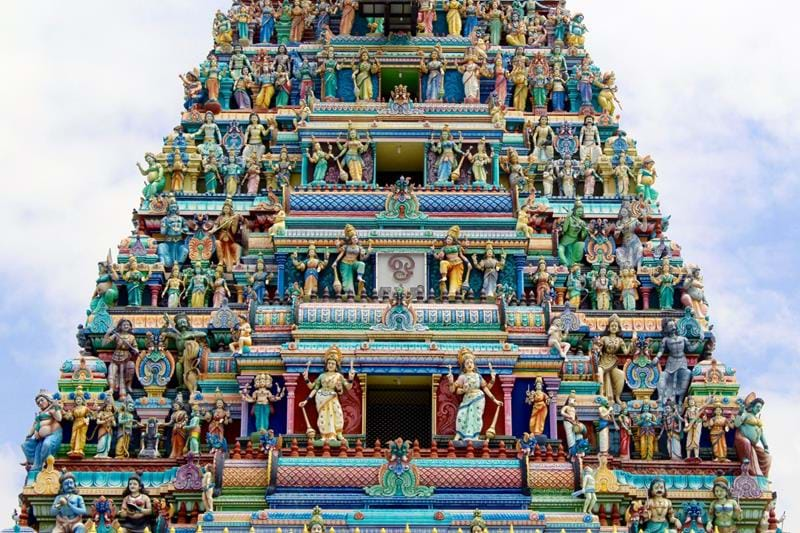 Sri Lanka
Sir Lanka's prompt action to halt the spread of Coronavirus has thus far ensured infection rates rank among the lowest in Asia, earning for it much praise from the international community. With low numbers of infections and curfews and border closures ongoing, by 2021 we hope to see Sri Lanka open for tourists again. 
Best times for travel to Sri Lanka
At any time of year the weather is guaranteed to be perfect on one side of the island or another. The optimal time for the south coast in March and early April; during our summer holidays, the skies are blue and rainfall is low on the heavenly and quiet east coast.
Why travel to Sri Lanka
Few places in the world hold such a variety of landscapes, wildlife and world-class historic sites in so accessible an area. In a typical two week holiday to Sri Lanka, you can combine the wonders of the Cultural Triangle with a sojourn in Kandy and Tea Country, safaris to see leopard and elephants, and have plenty of time for a relaxing spell on a tropical beach.
Sri Lanka is also a one of our hottest tips for wellness holidays. Clifftop hotels nestled amid the palm canopy on the south and west coasts offer state-of-the-art wraps, scrubs and massages in blissfully calm surroundings. Relax in a thermal pool overhung by creepers or washed by breezes straight off the ocean.
Find out more about our Sri Lanka holidays here.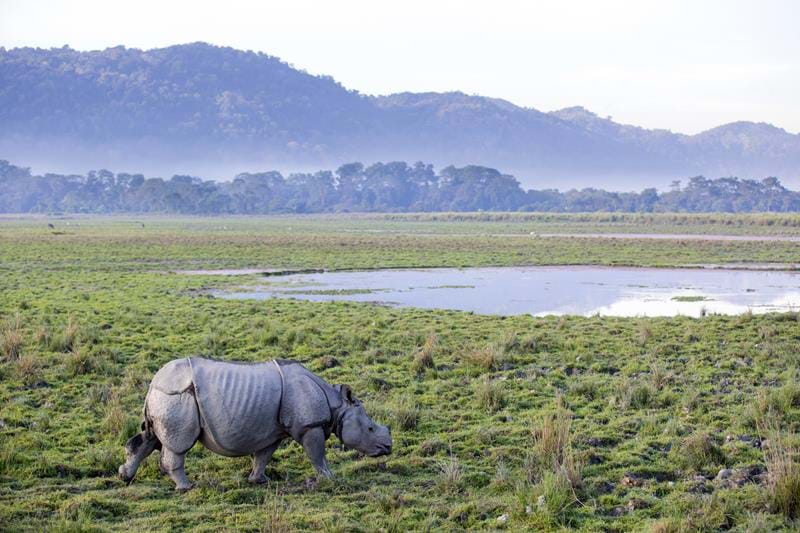 India's Northeast Hills
The Hill States of northeastern India – including Assam, Meghalaya, Nagaland and Arunchal Pradesh – have to date registered some of the lowest levels of Coronavirus in Asia, with only a few isolated cases. Restrictions on travel remain in place for the time being, but the region looks likely to escape the worst of the pandemic.
Best time to visit India's Northeast Hills
From October to the end of March, temperatures are restrained and rainfall low – except in Meghalaya, which is officially the wettest place on earth!
Why travel to North East India
With its complex map of ethnic minority people and miles of sparsely populated forests and hills, this comparatively little-visited corner of India is ripe for exploration. Highlights include the one-horned rhinos of Kaziranga in Assam, the 'living bridges' of Meghalaya, the annual Hornbill Festival in Nagaland and spectacular Tawang Monastery in remote Arunachal.
Find out what to expect from a two-week holiday in India's Northeast Hill states, click here.