Nepal 20.08.2019 TransIndus
As the world's largest and most populous continent, it should come as no surprise that the possibility for outdoor adventure in Asia is endless. It's home to spectacular mountain ranges that just beg to be conquered by those with a sense of adventure. There's also wild jungle, pristine rainforests and remarkable valleys to explore on two feet. 
With the recent trend towards personal health and wellness, more and more travellers are opting for holidays that include an element of activity and walking is an easy choice for many. So without further ado, here is our pick of 10 destinations in Asia worth considering for a walking or trekking holiday.

Nepal
Spread across the Himalayas, the land-locked kingdom of Nepal is one of the best and most-loved trekking destinations in the world, let alone Asia. It's not only home to Mount Everest - Earth's highest mountain above sea level - but also the Annapurna and Lhotse peaks. For such a small country, Nepal boasts an unrivalled choice of treks for all abilities and levels of experience. 
While Everest attracts serious climbers seeking to conquer the famous peak or reach Base Camp, the Annapurna range is a great choice for those looking for a less-challenging trek. Short treks that last three days are feasible from Pokhara with a wealth of stunning scenery and hill culture to enjoy. 
East of Pokhara, the hilltop settlement of Bandipur is a delightful base for exploring rural Nepal on foot. Forests surround the Newar town and walking options here offer fantastic mountain views and the chance to stop at shrines that once served as a fortress. 
Recommended itinerary: 16-day Rural Nepal tour

Bhutan
Neighbouring Nepal along the Himalayan range, the evocative kingdom of Bhutan offers a similar bounty of walking and trekking opportunities. The backdrop of windswept meadows, verdant forests and dramatic peaks perfectly showcases Bhutan's temples, villages and fortresses that are barely touched by the modern era. 
Here you'll find treks that range from the half-day climb to the iconic Tiger's Nest Monastery, to the 5-day Druk Path Trek - Bhutan's oldest and best-known route. 
Easily reached from Paro, the Haa Valley is a region of unspoilt beauty and rustic, old-world charm. To the north lie the mountains of Tibet, with Sikkim to the west and a patchwork of rice paddies to the east. It's a fabulous place to base yourself for a few days of moderate walks to cliff-perched nunneries, hundred-year-old monasteries and pretty villages. 
Recommended itinerary: 14-day Bhutan's Five Valleys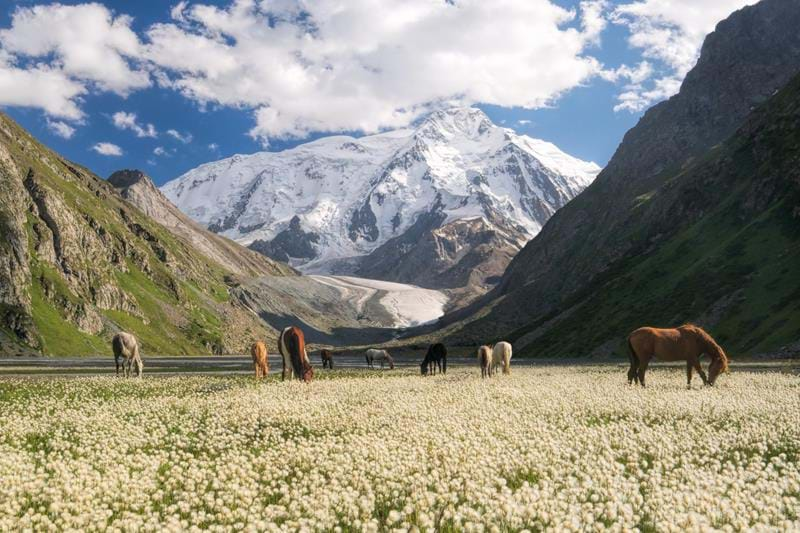 Kyrgyzstan
Another landlocked Asian nation with mountainous terrain, Kyrgyzstan is a trekker's paradise. Its majestic peaks, crystal-clear lakes and magnificent valleys are completely unspoiled with barely a soul to be found. And with over 90% of the country at an elevation of 1,500 metres above sea level or more, you're truly spoilt for choice. 
Cultural encounters abound here too, with the chance to meet semi-nomadic communities, horse riders and eagle hunters as you explore the country on foot, staying in traditional yurts and enjoying the local hospitality.
Keen trekkers will want to head straight to the Tien Shan mountains or Alay region near the Turkmenistan border for demanding routes that last anywhere between three to ten days. Those after a more leisurely walking experience could opt for Ala Archa National Park, just a half hour's drive from the capital Bishkek, with a number of accessible day-long walks available. 
Recommended itinerary: 16-day Nomads and Mountains tour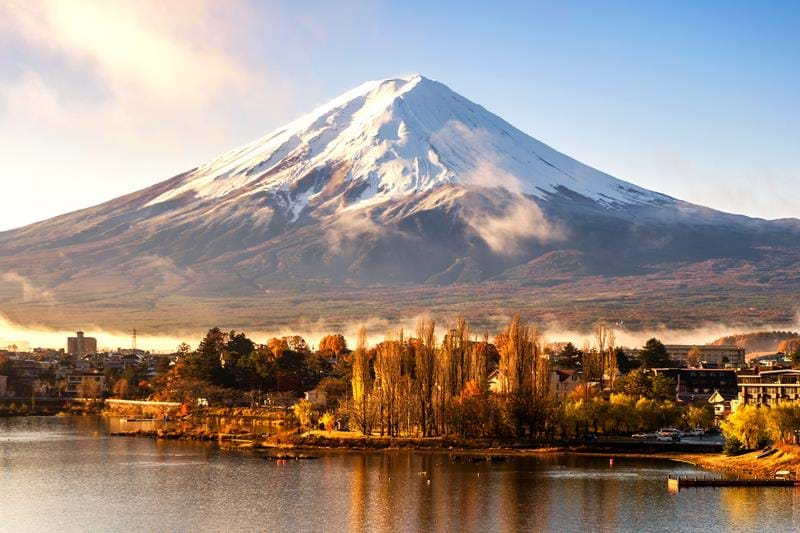 Japan
Although more often chosen as a holiday destination for its cultural marvels, the islands of Japan boast a staggering number of natural wonders. From perfectly conical peaks to magnificent cedar forests, outdoor enthusiasts will find plenty of interest. The Japanese themselves love to hike so it should come as no surprise that there are ample trails for walkers to choose from. 
Made famous by Hokusai and countless images in tourist literature, the sacred peak of Mount Fuji is usually the first port of call for serious mountain trekkers. It's possible to summit the iconic peak in two-days, spending a night at the top so that you may witness an unforgettable sunrise the next morning. 
Those keen on a less-arduous climb have numerous options too. The Japanese Alps afford gentle walks in the popular Kamikochi Valley along the Azusa River and there is a plethora of pilgrimage routes to undertake. One of the better known is the Kumano Kodo series of trails on the Kii Peninsula. The seven different trails in this UNESCO-listed region connect the three famous Shinto shrines of Hongu Taisha, Hayatama Taisha and Nachi Taisha.
Recommended itinerary: 15-day Sacred Trails tour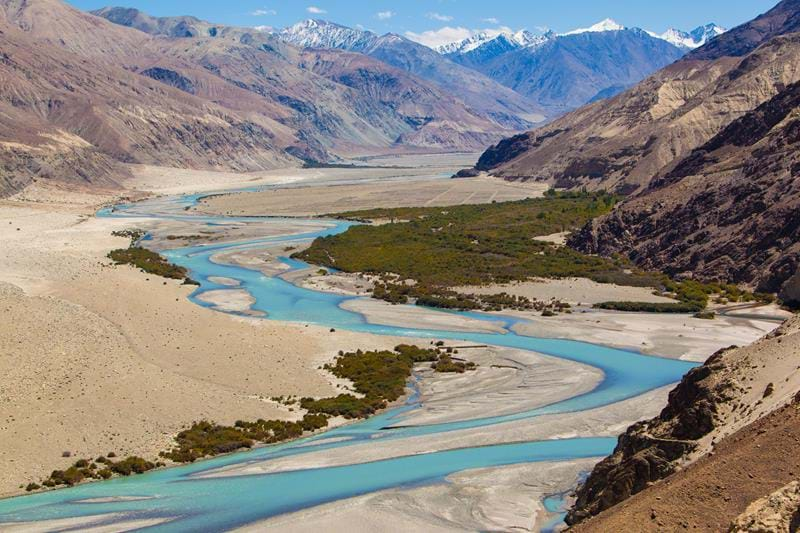 India
A country as vast and diverse as India is bound to offer a wealth of experiences and this extends to walking and trekking options. From the dramatic peaks of the Himalayas in the north to the lush hills of the Western Ghats in the south, there's a seemingly limitless array of trails to suit all fitness levels and individual interests. 
With its snow-capped mountains, mighty glaciers and remote Buddhist monasteries, the Ladakh region is, quite rightly, one of India's premier trekking destinations. Routes range from 5-day treks through remote villages to challenging 18-day hikes well suited to experienced trekkers. 
Down south in the states of Kerala, Karnataka and Tamil Nadu, ramblers are treated to a vivid green landscape of tea plantations, grasslands and rainforests. The gentle slopes and favourable climate of the Nilgiri Hills make this particular region a delight for those seeking relaxed day hikes, while the Chokramudi Peak in Eravikulam National Park is an enjoyable 5-hour hike for rewarding views.
Recommended itinerary: 12-day Wildlife and Walking in the Kumaon Hills tour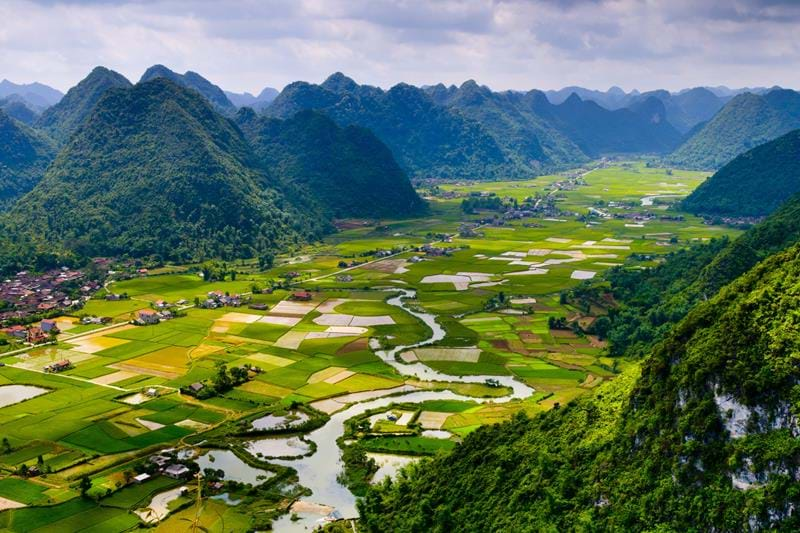 Vietnam
With plunging highland valleys, scenic villages and remarkable tiered rice paddies, Vietnam is a great destination to combine culture with a spot of light trekking. Options here range from pleasant half-day walks that even novice walkers will enjoy, to more strenuous treks scaling the peaks of Fansipan and Pu Ta Leng. 
The real appeal of trekking in the highlands of northern Vietnam is the encounters with local hill tribes. This region is home to over 50 distinct ethnic communities, each with their own language and cultural heritage. What they have in common is colourful attire, which makes market days particularly photogenic as people gather from all over to buy and sell fresh produce. 
It's easy to add a short trek to any itinerary that includes time in Hanoi. From the charming French-influenced capital, it's just a three-hour drive to the remote mountain town of Mai Chau - an ideal base for exploring the surrounding valley and local villages. 
Recommended itinerary: 19-day Ethnic Vietnam tour

China
Better known for its pulsating modern cities and historic sites, it might surprise travellers to know that China also holds considerable promise for keen walkers. Whether it's a short jaunt along the imposing Great Wall or a longer trek through national parks made famous by the movies, there's something for everyone. 
Most visitors to China will content themselves with a half-day tour of the commercialised Badaling section of the Great Wall. But those who want to spend longer appreciating this magnificent feat of human engineering on foot would do well to consider a two-day trek with a night spent beside the Wall. The unrestored section of Jiankou provides a demanding hike yet rewards the intrepid with superb views and a distinct lack of other people.  
The Five Great Mountains of China, including sacred Hua Shan, are where keen mountain climbers will focus their attention though these are certainly not for the faint-hearted with perilous pathways hugging the near-vertical cliff face. Those looking for a less dangerous trek will find plenty of choice in UNESCO-listed Jiuzhaigou National Park, known for its dazzling, multi-coloured lakes and brilliant foliage. 
Recommended itinerary: 14-day Walking Ancient China tour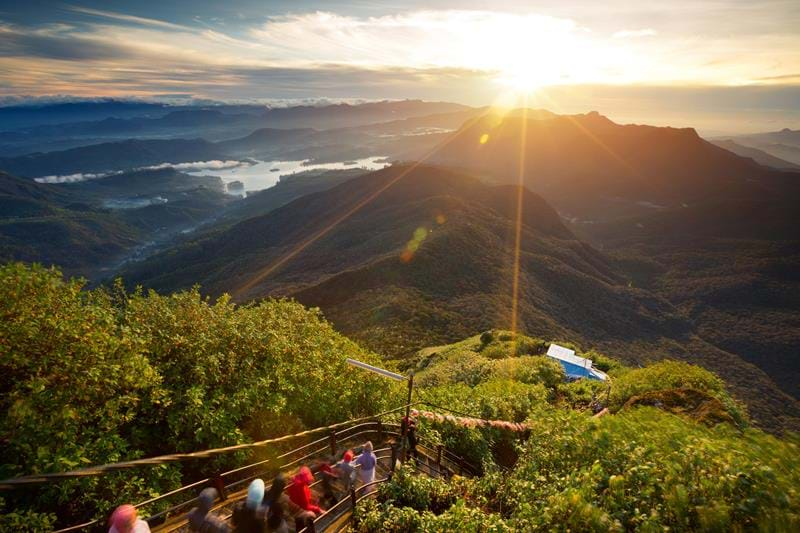 Sri Lanka
The Tear Drop Isle is another place that may not first strike you as a prime walking destination but this tropical island holds a surprising offering of gratifying hikes. Treks abound in the lush jungles and verdant highlands of the island's interior with tea estates, waterfalls and mountains to discover. 
The most famous of Sri Lanka's mountains is Adam's Peak, considered sacred as a rock formation near the summit is believed to be the footprint of Buddha. It's an important pilgrimage site for Buddhists and nowadays travellers from all over the world take on the day-long hike up the peak. Many opt for an early morning departure to reach the summit in time for sunrise - well worth the uncivilised wake up time!
Other options include the Horton Plains National Park and the Knuckles Range, both located in the Central Highlands and both known for their thick forests and colourful flora. In either location you can opt for ambles that last just a few hours or longer hikes across plateaus and up mountain peaks. 
Recommended itinerary: 16-day Sri Lanka in Style tour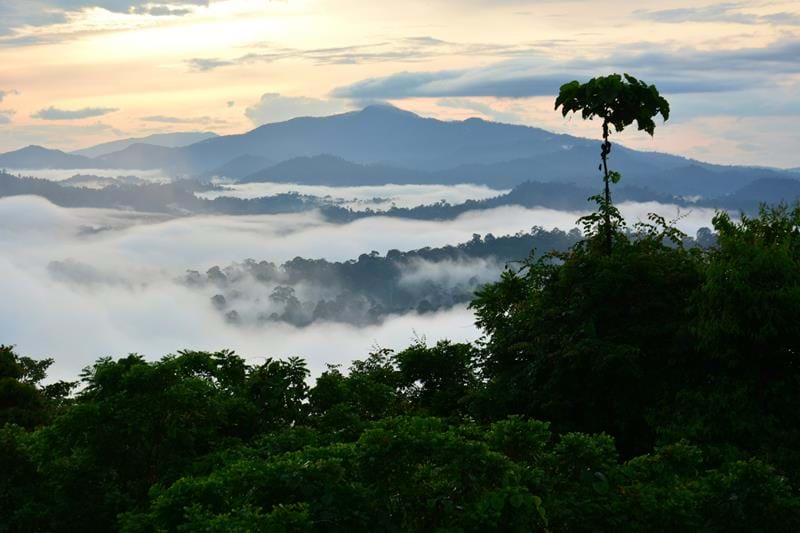 Malaysia
With its unique wildlife, dense forests and luscious flora, Malaysia is an outdoor enthusiast's very own Garden of Eden. And walking is an excellent way to explore this natural wonderland with a host of nature trails to follow. 
The cooler elevation of the Cameron Highlands attracts first-time hikers wishing to avoid the humidity of the lower-lying jungles. Waterfalls, tea plantations, strawberry farms and wooded mountains are just some of the attractions to be found with over a dozen hiking trails that range from leisurely short walks to more gruelling treks. 
For climbing aficionados, nowhere in Malaysia tops Mount Kinabalu, the highest in the country and one of the tallest peaks in Southeast Asia. It's a tough trail with a steep face on a craggy plateau that's reached on a day-long trek through steamy rainforest, alpine meadows and Montane grasslands. But it's these diverse ecosystems and the thrill of reaching the summit that makes it all worthwhile in the end. 
Recommended itinerary: 17-day Wild Malaysia tour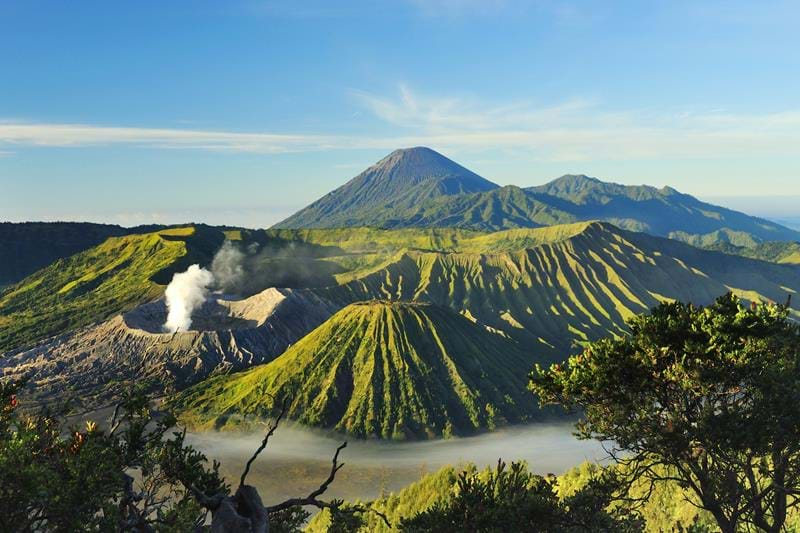 Indonesia
The world's largest island country has, unsurprisingly, a wealth of hiking routes to choose from. And to really appreciate the diverse landscapes of Indonesia, climbing to an elevation is the best way to do it. Whether it's to admire irritable volcanoes or terraced rice fields, donning a pair of hiking boots is a must. 
Mount Bromo is the most iconic of Indonesia's peaks, with an epic crater surrounded by otherworldly landscapes. It's possible to climb to the crater edge to watch the large pit of sulfur rumble ominously. Another popular option is to ascend neighbouring Mount Penanjakan to witness the sunrise as plumes of cloud erupt from Bromo. 
Jungle trails are in endless supply in Indonesia with the Taman Leuser National Park on Borneo island offering the added bonus of a chance encounter with an adorable but endangered orangutan. While the island of Flores offers visitors a unique opportunity to see the traditional houses of the Manggarai people. The four-hour hike ends at the undeniably scenic village of Wae Rebo, surrounded by jungle-clad mountains. 
Recommended itinerary: 15-day Wild Indonesia tour
If you'd like to include a walking or trekking element in your holiday to Asia, contact our expert team to start planning your trip.